Weekday mornings at approximately 7:35am, your mission, should you choose to accept it, is to answer a trivia question and win a prize from D&D Jewelers in Sycamore! Have fun and good luck!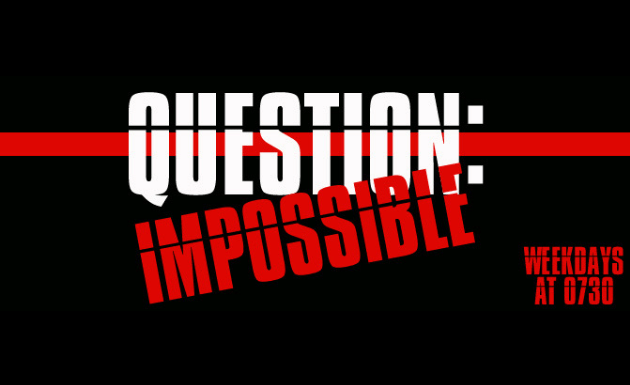 TRIVIA ARCHIVE
Friday December 7
Question: The political dramedy "Vice" leads the pack of this year's Golden Globe nominees with 6 total. Its stars Christian Bale magically transformed into what political figure?
Answer: Vice President Dick Cheney – as played by Christian Bale. Sam Rockwell plays President George W Bush.
Thursday December 6
Question: After a state funeral in Washington DC yesterday, President George H. W. Bush has been flown back to Texas where he will be laid to rest today at his presidential library on the campus of Texas A&M University next to Barbara and their late daughter Robin. HW and Barbara had 6 children together (George W., Robin, Jeb, Neil, Marvin, and Dorothy). H.W. is only the 2nd president to have a son also become president. Who was the 1st and only other president to have a son become president?
Answer: Our 2nd president John Adams whose son John Quincy Adams would become our 6th president.
Wednesday December 5
Question: Today is Walt Disney's birthday. Born December 5 1901, he would've been 117 years old today. Where was he born?
Answer: The neighborhood of Hermosa in Chicago, IL! He moved to Missouri when he was 4, then back to Chicago in his teens, and then he made his way to California in his 20s where he would stay and make many many beloved movies.
Tuesday December 4
Question: It was recently announced that Rita Moreno will be joining the cast of Spielberg's remake of West Side Story. Rita won an Oscar for her role as Anita in the original film. A few decades later, Rita Moreno was the voice of this popular 90s cartoon character – an international thief who famously wore a red coat and hat and would leave behind clues in order to capture her. What is that character's name?
Answer: Carmen Sandiego! Rita voiced the character in the animated series "Where on Earth is Carmen Sandiego" which ran from 1994 – 1999
Monday December 3
Question: The 1st official images from the upcoming Ted Bundy film 'Extremely Wicked, Shockingly Evil and Vile' dropped last week. It stars Zac Efron as the infamous serial killer. Zac has come a long way from his break out role in the Disney Channel mega hit High School Musical. Do you remember the name of the character Zac Efron played?