Guest DJ – Weekdays at 8 AM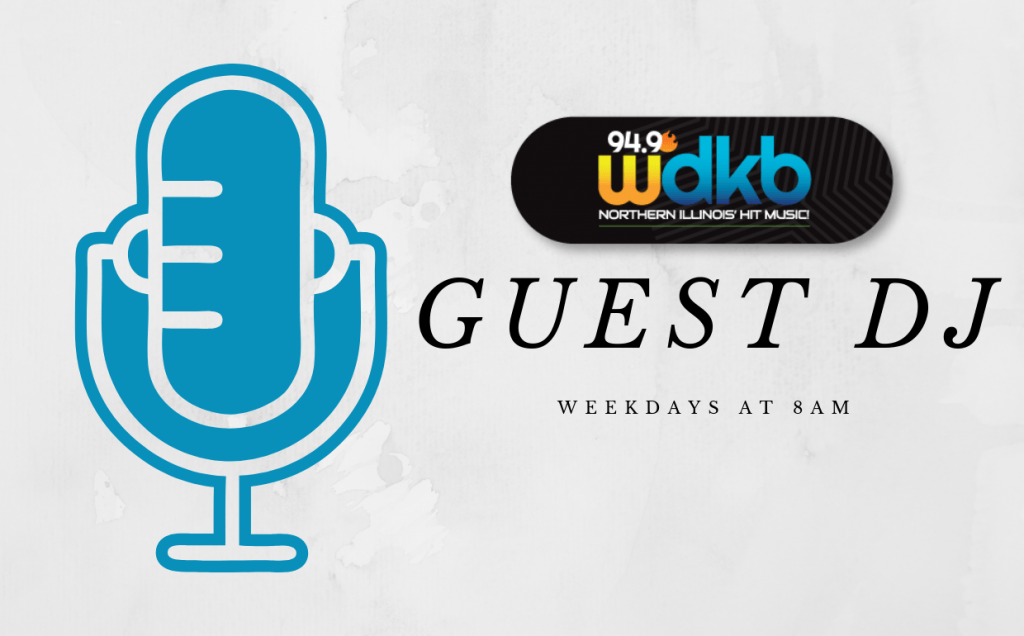 Tune in weekdays at 8 AM to hear from our Guest DJs! Shawn will chat with local members of the community as they share information about their organization and the events they have planned.
If you would like to be considered for our Guest DJ segment, contact Shawn at Shawn@949WDKB.com
NOTE: All Guest DJ interviews will be conducted by phone until further notice.
---
Here are our upcoming Guest DJs:
Septeber
Thursday September 16th – DeKalb Dental Group Rachel 

Friday September 17th – Kirkland Fall Festival with Phil and Chris

Tuesday September 21st – Katie  Lee from RAMP

Thursday September 23rd – Kishwaukee Sunrise Rotary Taste of DeKalb

Monday September 27th – DeKalb Public Library

Tuesday September 28th – Elder Care Services Movie Night Fundraiser

Thursday September 30th – CASA of DeKalb County Jessica Sandlund