Guest DJ – Weekdays at 8 AM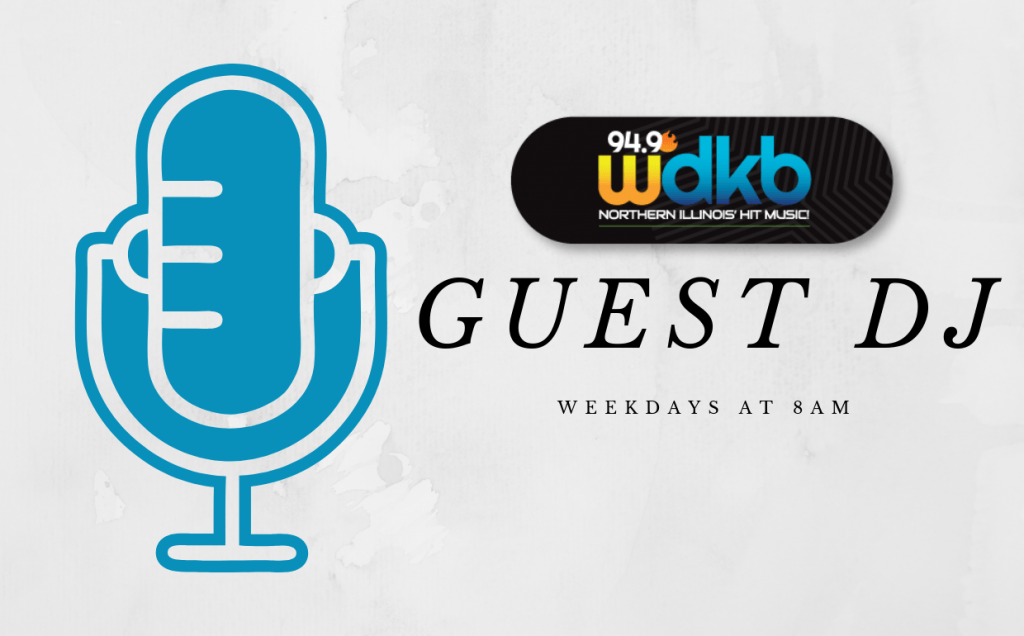 Tune in weekdays at 8 AM to hear from our Guest DJs! Monica will chat with local members of the community as they share information about their organization and the events they have planned. Here are our upcoming Guest DJs:
APRIL
MAY
Fri May 1 – 8am: Leah Enderle, Furry Friday with Tails / 9am: Ben Bingle, Give DeKalb County Update
Mon May 4 – Meet WDKB's New Sales Rep Lynnette Obrycki
Tues May 5 – Jeremy Benson, NIU STEAM Virtual Summer Camps
Wed May 6 – Ben Bingle, Final Give DeKalb County Update
Fri May 8 – Jackie Espy, DeKalb Loves Local Raffle Update
Mon May 11 – Tina Vavra, LePrint Express, Tees4DC Update
Tues May 12 – Dr Julie Patterson, NIU Assistant Professor of Nutrition and Dietetics, Virtual STEMCafe: Healthy Eating
Wed May 13 – Jessica Brady, Family Service Agency Blood Drive
Tues May 19 – Phil Montgomery, Kirkland Lions Club Raffle Tickets
Wed May 20 – Jana Roe, Skin Cancer Awareness Month
Fri May 22 – 8am: Mya Groza, NIU Associate Professor of Marketing, DeKalb County UNITES Consumer Sentiment Survey / 9am: Lynnea Erickson Laskowski, Safe Passage, Crisis Hotline Update
Tues May 26 – Jill Carter, Sycamore Library, Curbside Pickup Update
Wed May 27 – Samantha Hathaway, DeKalb Library, Curbside Pickup + Summer Reading and June Virtual Events
Thurs May 28 – Ted Burgess, NIU Entomologist, Mosquito Season
Fri May 29 – Mya Groza,

NIU Associate Professor of Marketing, DeKalb County UNITES Consumer Sentiment Survey Results
JUNE
Mon Jun 1 – Beth Squires, NIU Public Health Educator, How to Keep Minimizing Your Exposure to COVID-19
Tues Jun 2 – Rose Treml + Shelby Huffman, Sycamore Chamber, Sycamore Farmers Market
Wed Jun 3 – Bill Indelli, Director of Walcamp Outdoor Ministries and Retreat Center
Fri Jun 5 – Kendal Harvell, Safe Passage, Feed Our Families + Pride Month Social Media Challenge
If you would like to be considered for our Guest DJ segment, contact Monica at Monica@949WDKB.com
NOTE: All Guest DJ interviews will be conducted by phone until further notice.
---
GUEST DJ ARCHIVE