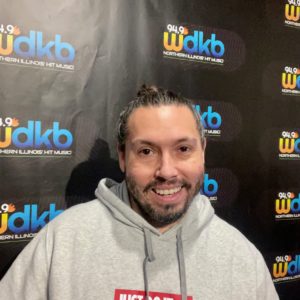 Testing, testing is this thing on…
Hey it's Robby Cruz and Allow me to introduce myself. I am originally from California and have been doing this radio thing since college. Let me tell you these last few years have been wild from moving halfway across the country to follow a dream in Central Wisconsin to now having the honor of calling DeKalb my home and bring you some joy throughout your day.
You can catch me on your radio, smart speaker, 949wdkb.com or on the 94.9 WDKB app every weekday afternoon from 3-7pm. When I'm not on your radio you can find me trying new foods, gaming, at a ballpark, concert or record store, if any of those are your vibe feel free to slide into my dms!