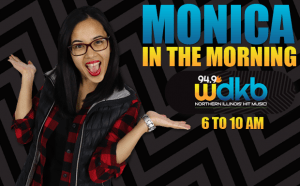 Monica here! The self-proclaimed award show junkie who you can (usually) count on to get you up to speed on all sorts of fun entertainment and pop culture news!
Most of my free time is spent trying to catch up on my DVR OR flipping through one of my neglected subscription services OR trying to catch the latest blockbuster in theaters! I love almost every genre of entertainment…minus reality TV, it pains me to watch the Kardashians or the Bachelor – sorry, not sorry!
My all-time favorite TV show is Buffy the Vampire Slayer (witty, girl-power fueled sci-fi is my jam), my favorite movie is The Dark Knight (you'll find me at the opening night of EVERY new superhero movie), and my favorite artist is… well any pop group of the 90s. BSB, NSYNC, Christina Aguilera, Britney Spears, Spice Girls, ect. I'm a 90s child, so that music will always bring me joy. I also love musicals! I sing along to Disney and Broadway hits on the regular.
When I'm not busy consuming TV/Movies/Music, I'll be loving on my dog Evee! She's a fluffy Husky/Australian Shephard/Akita mix that my boyfriend and I rescued back in college (EIU – Go Panthers!)
Join me and all my nerdiness weekday mornings from 6 – 10!
TLDR; My name is Monica. Music, Movies, Superheroes, and Dogs are my thing! Listen to me weekday mornings from 6 – 10!
---