94.9 WDKB and First National Bank presented this week's Hometown Hero award to:
Travis Hughes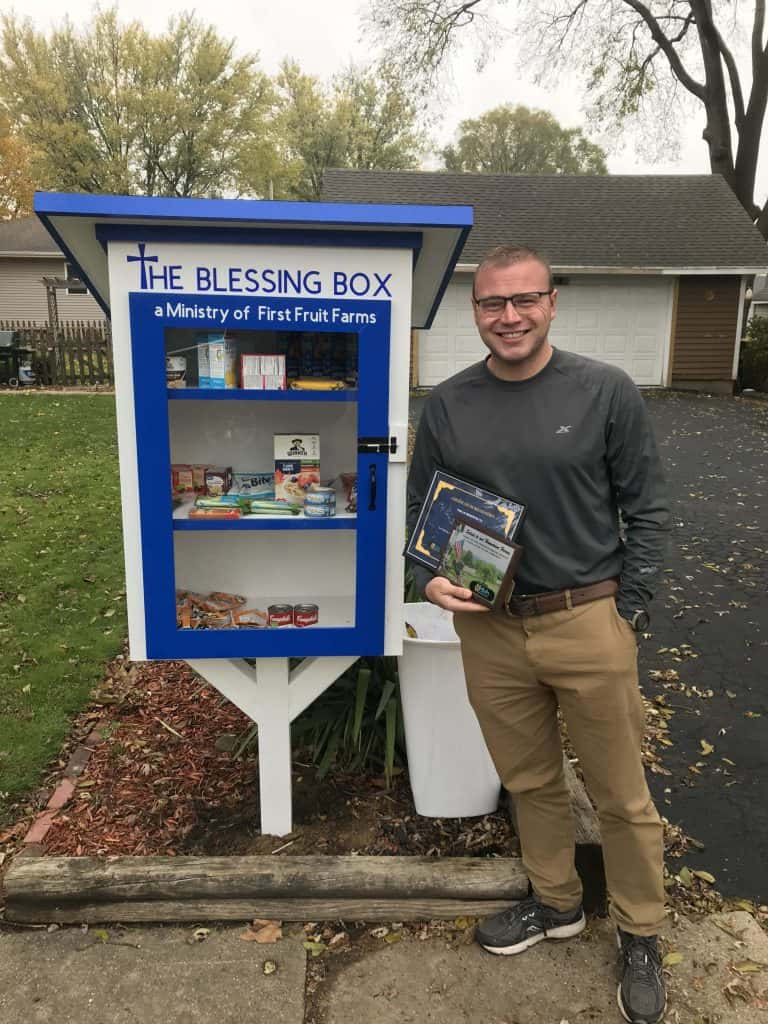 Travis was nominated by Janet O'Neill and Krissy Johnson in Genoa. They told us about Travis' newly installed 'Blessing Box' located in Genoa on the corner of North and 1st street. The box serves as an open food pantry, easily accessible to kids walking to and from Genoa-Kingston Middle School. Anyone who is hungry is welcome to take food from the Blessing Box, while the community is encouraged to contribute food donations if they see it running low. With support as far reaching as Utah and Florida, he hopes to install more 'Blessing Boxes' around town in time for the next school year.
Travis is a Seminary grad who recently completed a Master's Degree in Theology. He has a passion for outdoor recreation and has spent many years mentoring local kids at ministry retreats, park district camps, and adventure groups. Thank you Travis for helping to enrich the lives of these children and for sharing your selfless spirit with the community. You truly are a Hometown Hero!