949 WDKB and First National Bank are excited to honor this week's Hometown Hero:
Cortney Strohacker!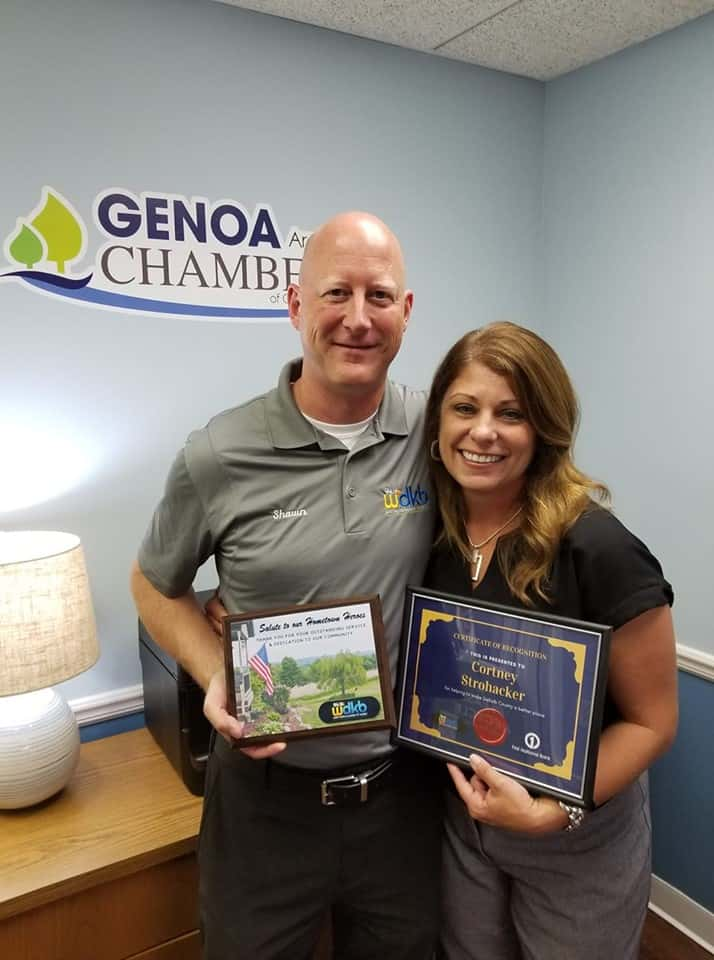 Cortney has served as the executive director of the Genoa Area Chamber of Commerce for 6 years where she worked hard to showcase and unite all of Genoa's businesses and organizations while providing incredible events for the community to enjoy. Thanks to her many efforts, Cortney helped to secure grants to improve Carroll Memorial Park and bring events such as Volksfest to Genoa. She has ensured that Main Street events such as Farmers Markets, Car Shows, and Movies on Main Street stayed available to the community. She also helped to start the Roger Watson Tractor Show and established the honorary road "Watson Way" to commemorate the Genoa legend. She has even taken her efforts to Springfield where she helped to push forward the goal of bringing Amtrak to Genoa.
Cortney has done so much more amazing work to bring Genoa together as a community and we look forward to seeing her use that hardworking and creative spirit as the new Executive Director of the DeKalb County Convention & Visitors Bureau. Thank you Cortney for helping to make DeKalb County a better place!