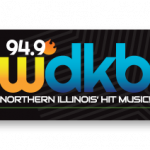 Vacancy Position/Title: Board Operator/Producer 
Details: Mid-West Family Northern Illinois is looking for talented individuals to join our staff as Board Operator/Producer for assigned shifts in 
Rockford and DeKalb including NIU Football, Basketball, and 
Rockford IceHogs games. 
Vacancy Type: Part Time 
Salary: 
Date Posted: 7/27/2023 
Closing Date: 8/31/2023 
City: 
ZipCode: 
State: Illinois 
Region: 
URL: http://www.mid-westfamilybroadcasting.com 
Experience: Preferred Experience: 
Must be able to take directions, computer savvy and solid social 
media skills. 
Flexibility in work schedule, including evenings, weekends, 
vacation fill-in and holidays. 
Passion for Sports with a focus on NIU Athletics. 

Previous experience running a studio board preferred, along with 
comfort/familiarity/proficiency in editing play-by-play highlights and 
interviews using a digital editing program such as Adobe Audition 
or Pro Tools is preferred. 
The ideal candidate will possess general radio studio knowledge, 
with emphasis on running a soundboard for sports broadcasts 
Minimum Education Level: HS diploma or equivalent. 

A valid license, satisfactory completion of a motor vehicle record 
check, and, if the position requires use of own vehicle, proof of 
insurance, is required. 
Requirements: Responsibilities: 
Board Operators are responsible for running the control board, 
following station and game format, arranging and playing 
commercials and IDs according to the program and commercial 
logs, following applicable laws and FCC regulations
https://broadcast1source.com/erjob.aspx 1/2 
7/27/23, 12:53 PM EEO Compliance from Broadcast1Source 
In addition, you may help administer contests, answer listener 
phone calls, screen listener calls for live shows, operate satellite 
receivers, take transmitter readings, conduct EAS tests, etc. 
Monitor the technical quality and accuracy of incoming and 
outgoing on-air programming form master control room. 
Process time-out programming for accurate playback. 

Monitor/check studio equipment for proper functioning and notify 
Engineering of technical malfunctions affecting quality of the 
broadcast. 
Additional Information: 
Contact Details: If interested, please send your resume to Robby Cruz at robby@949wdkb.com.