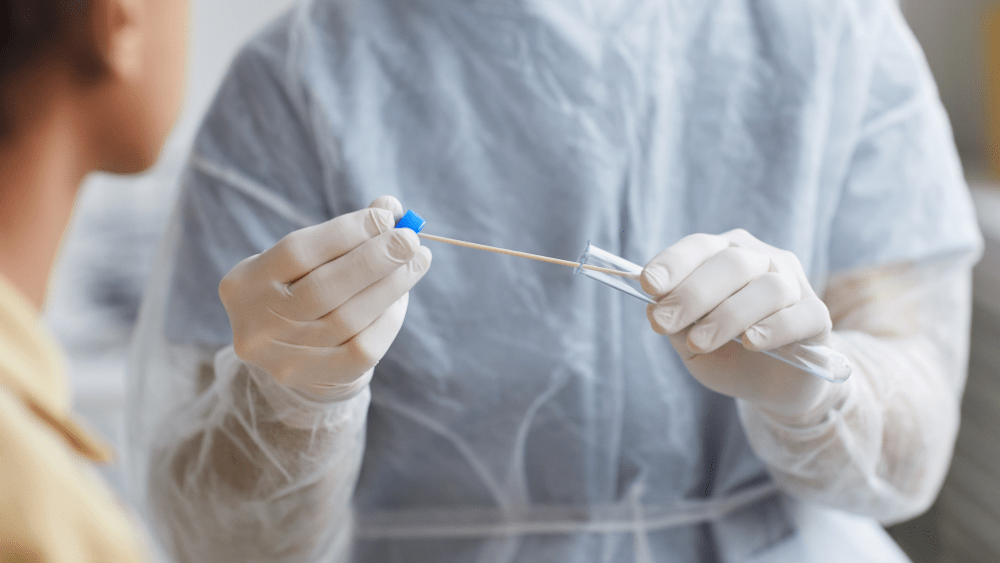 As COVID-19 cases reach an all-time high in the Stateline, it's important to know your status if you're not feeling well. If you need to get a test, here are some places that you can go with the Winnebago County Health Department.
How to get a COVID-19 test
If you need COVID-19 testing:
Community testing sites
Free community based testing sites are available in our community. Anyone who needs a test can get tested with or without symptoms.
Drive-Thru Community Based Testing Site – Rockford
1321 Sandy Hollow Road, Rockford: Drive-up outside by the tents
Open Monday through Saturday from 8 a.m.– 4 p.m.
(Closed on Sunday)
No appointment is needed.
You can preregister for testing at this site which will make your test result available to you electronically through a patient account. To preregister, go to https://www.testdirectly.com/patient/home
SHIELD ILLINOIS Community Based Testing Site – Rockford
1601 Parkview Ave., Rockford: Park in the south parking lot and check in at the south Entrance for PCR saliva testing for COVID-19.
Open at the following times:
Monday: 8 a.m – 5 p.m.

This site will be closed Monday, Jan. 17.

Tuesday: 8 a.m – 5 p.m.
Wednesday: 8 a.m – 5 p.m.
Thursday: 8 a.m – 6 p.m.
Friday: 8 a.m – 5 p.m.
Pre-register at https://go.uic.edu/RockfordShield Walk-ins welcome.
Other Testing Options
Other testing options may be available through your health care provider or local pharmacy.
For general questions about COVID-19, call the Illinois Department of Public Health at 1-800-889-3931 or email dph.sick@illinois.gov.