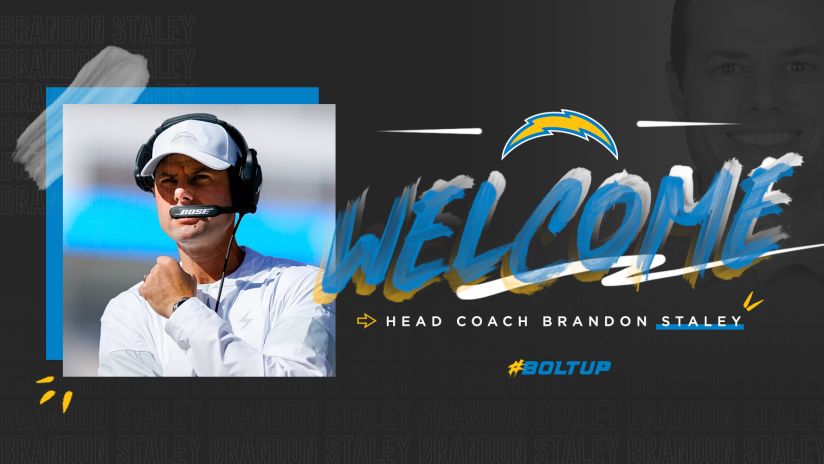 Courtesy of DeKalb County Online: 
The L.A. Chargers have hired a new head coach – Brandon Staley. Staley was the former defensive coordinator for the Rams. He also has ties to the DeKalb and Northern Illinois University area.
Before making the leap to the NFL, Staley worked for 11 years as a collegiate assistant. His stops included Northern Illinois (2006-08), St. Thomas of Minnesota (2009), Hutchinson Community College (2010-11), a graduate assistant job at Tennessee (2012), John Carroll University (2013 and 2015-16), and a season at James Madison (2014).
Staley will be leaving the L.A. Ram for the new coaching job. He began his NFL career with the Bears as their outside linebackers coach, working alongside John Fox and Vic Fangio in 2017. In 2019, when Fangio was hired as the Broncos' head coach, he followed him to Denver and became their outside linebackers coach there, too. Between the two teams, Staley worked with notables like Khalil Mack, Bradley Chubb, and Von Miller.
Staley, who is married to DeKalb native and NIU Graduate Amy Ward, and is the father of three children. Staley is a cancer survivor. He overcame Hodgkin's lymphoma in his 20s.