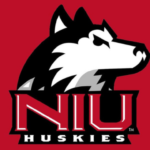 Eight regular season home games highlight the 2023 Northern Illinois University women's soccer schedule, announced by head coach Michael O'Neill on Monday (June 12). The Huskies will host a trio of non-conference home games, beginning with a matchup against Eastern Illinois on Aug. 24, while also playing five Mid-American Conference home matches.
"We are very excited about this year's schedule," said O'Neill. "It has some great regional matchups for us and will allow us to prepare for an inevitably tough MAC schedule. All eyes will be on the trip to Indiana and although it will be a great experience to test ourselves against a power five school, we must not look further than our season opener at Valpo on August 17th. We also look forward to welcoming Huskie family and friends back to Dekalb for our home opener against EIU on August 24th."
Prior to the start of the regular season, NIU will play a pair of exhibition matches. The Huskies will meet Milwaukee on Sunday, Aug. 6, at home in their exhibition opener and will travel to Lindenwood for an exhibition contest on Saturday, Aug. 12.
The Huskies open the regular season with a pair of road contests as NIU travels to Western Illinois for the opener on Thursday, Aug. 17, before visiting Valparaiso on Sunday, Aug. 20.
NIU's home opener is slated for Thursday, Aug. 24, as the Huskies welcome Eastern Illinois to the NIU Soccer Complex. Oakland will then visit DeKalb for a matinee on Sunday, Aug. 27. The contest against the Golden Grizzlies will be just the second all-time between the two schools, and the first since 2009.
Back-to-back trips to the State of Indiana will see the Huskies take on the Indiana Hoosiers for the first time when they visit Bloomington on Sunday, Sept. 3. NIU will then travel to Evansville to meet Southern Indiana on Sunday, Sept. 10.
The Huskies will close the non-conference portion of the schedule with their first matchup against DePaul since 2007 when the Blue Demon come to DeKalb on Thursday, Sept. 14.
Western Michigan in Kalamazoo will be the first match of NIU's 11-game conference slate, starting on Thursday, Sept. 21. The Huskies will then host Toledo (Sunday, Sept. 24) and Ohio (Thursday, Sept. 28) in its first two home MAC contests.
The month of October will begin with a trip to Akron (Sunday, Oct. 1), followed by a road game at Eastern Michigan on Thursday, Oct. 5.
On Sunday, Oct. 8, NIU will host Miami in its final weekend home game of the season, which will also be Senior Day for the Huskies.
Following a home date against defending MAC regular season and tournament champion Buffalo on Thursday, Oct. 12, NIU will play three of its final four regular season matches away from home, beginning with a trip to Kent State on Sunday, Oct. 15. The home finale will take place on Thursday, Oct. 19, as Ball State comes to DeKalb and the regular season concludes with trips to Central Michigan (Sunday, Oct. 22) and Bowling Green (Thursday, Oct. 26).
NIU finished the 2022 season with a 6-8-4 overall record, 3-6-2 in MAC play. The six wins overall, and three conference victories, are both the most for the program since 2017. NIU's eight losses is the fewest in a season since the 2008 campaign.