94.9 WDKB and First National Bank presented this week's #Hometown Hero award to:
Treveda Redmond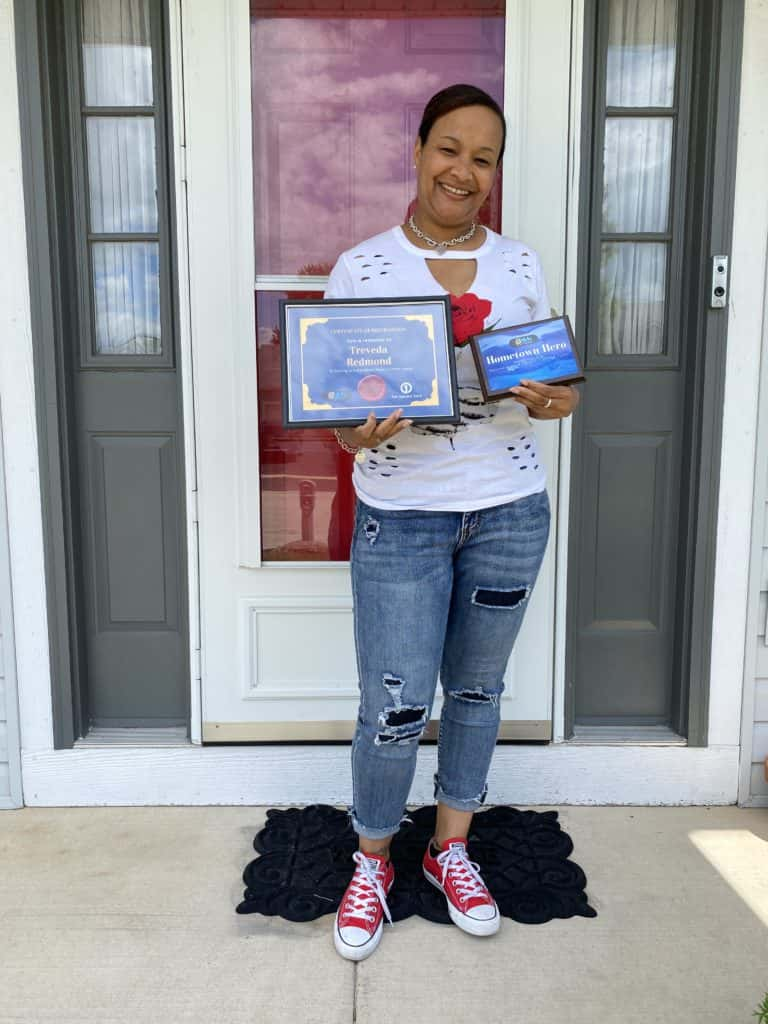 Treveda is a longtime educator that has worked in the DeKalb and Rockford areas for nearly two decades! She was a teacher for the DeKalb Public School District, teaching Language Arts at Huntley and Clinton Rosette Middle Schools. She then transitioned to an administrative role within the Rockford Public School District, serving as an Assistant Principal at Guilford High and a Principal at Beyer Early Childhood School, Nelson Elementary School and Kennedy Middle School.
Each year, Treveda organizes a huge 'Back to School Bash' to help provide students with essential school supplies that they may not have access to. In 8 years, she has been able to collect enough supplies to distribute over 5000 stuffed backpacks to kids in need!
On top of all she does as an educator, she is also a hard-working single mom, an active member of the New Hope Missionary Baptist Church, a passionate advocate for social justice, a proud Huskie having earned soon to be 5 degrees/certifications from N.I.U. (B.S in Elementary Education, M.S. in Educational Leadership, Director of Special Education Certification, M.S. Ed.S in Leadership and an Ed.D in Leadership), and a true woman of action who is always willing to step up to help the community she calls home!