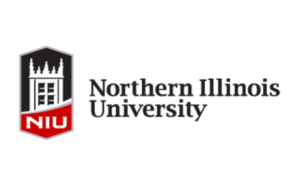 Community Event Thursday, November 17 at 1:30 PM to 2:30 PM at the Founders Memorial Library: Bandas de México: A Music Geography of Mexico
Head to Founders Memorial Library on the campus of Northern Illinois University for this free community event celebrating the music of Mexico. Ethnomusicologist and Sones de Mexico Ensemble co-founder Juan Dies will give a public lecture that will describe five different regional styles of traditional Mexican banda (wind orchestra) music from Sinaloa, Zacatecas, Morelos, Oaxaca and Yucatan, each with its own distinct instrumentation, repertoire and history.
The event will take place in the Founders Memorial Library Gallery on the first floor of the library on NIU's campus at 217 Normal Rd, DeKalb, IL 60115. Tickets are not required; visitor parking adjacent to the library is available for $6.
Co-sponsored by Friends of the NIU Libraries, Undocumented Student Support, the Center for Latino and Latin American Studies, and the Latino Resource Center.
For more information, contact Gwen Gregory at ggregory@niu.edu.