This or That: Daily Debate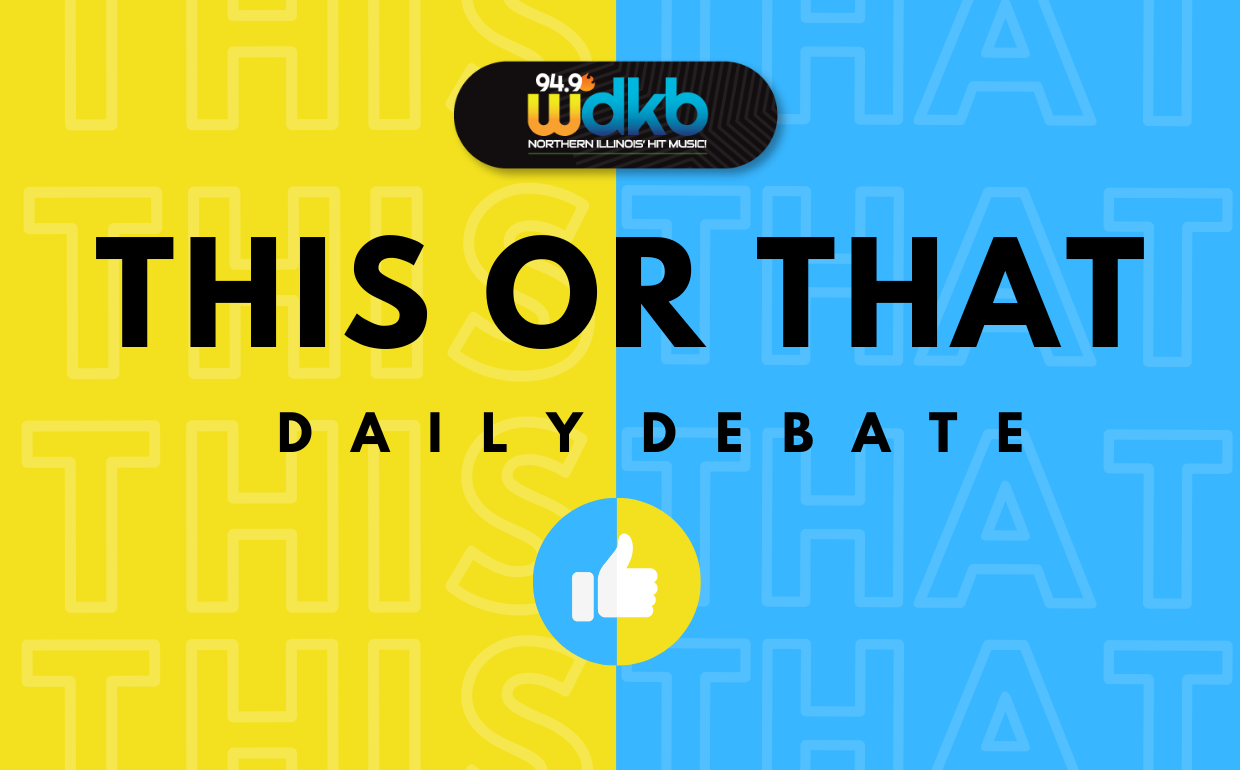 Life is full of choices…and we present them to you every day! Check out our Facebook page and make a choice in our This or That Debate. We'll discuss the results on air throughout the day.
Here is today's topic:
---
Got a topic that you think would make for a great debate? Let us know below!