DeKalb County Restaurants Open for Takeout
Support our local businesses while still practicing social distancing. As bars and restaurants close following an order from Gov. JB Pritzker to prevent the spread of COVID-19, The Daily Chronicle is working to compile a list of restaurants still providing special take-out, delivery, and curb-side pick-up services in DeKalb County.
This list will be updated in real time as more announcements are made. Check back regularly for updates!
---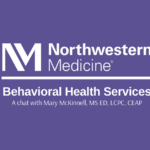 Thanks so much to Mary McKinnel, manager at Northwestern Medicine Behavioral Health Services in Sycamore, for joining us for our Guest DJ segment. We...
Read More