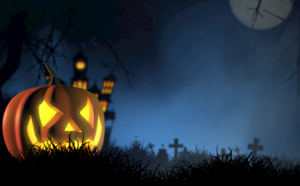 This year Halloween is on Monday, October 31st. Recommended Trick or Treat hours for Sycamore are 4:00PM to 8:00PM.
Please keep the following safety tips in mind:
➢ Young children should always be accompanied by an adult
➢ Older children should Trick or Treat with a group
➢ Walk on the sidewalk and cross the street at crosswalks
➢ Never walk in the roadway or emerge from between cars
➢ Wear light colored reflective clothing and carry a flashlight or glow sticks
➢ NEVER enter a stranger's home for any reason
➢ Do not wear masks that interfere with vision
➢ Only eat candy that is packaged and sealed and have an adult inspect before eating
➢ Children should avoid pets. Even familiar pets may not recognize costumed children
➢ Report anything suspicious to the Sycamore Police Department at 815-895-2123
Warning to Drivers:
➢ Drive slow and watch for children
➢ Be cautious when entering or exiting a driveway and back up with EXTREME caution
➢ If possible, keep your windows down when traveling through neighborhoods to hear
potential safety issues that might not be immediately seen
➢ Avoid distractions from inside your vehicle, such as cell phones or the radio
Call the Sycamore Police Department at 815-895-2123 with any questions.