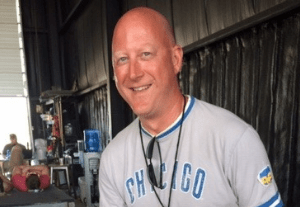 First the Dinosaurs came, then I was born in Sycamore. Grew up in the Northern, IL Area and have lived here all my life. I currently make my home in DeKalb where I have lived for the past 30 + years. My first DJ job was at White Pines Roller Rink in Oregon, IL and then my first radio job was at 92.5 WDEK in DeKalb in the early 90's.
I've been in the Radio/Media business since I was 19. My Grandfather once said that if you do a job you love you'll never work a day in your life and that couldn't be any truer for me.
I'm a die-hard Chicago Cubs & Bears Fan. I enjoy live music, outdoor music festivals, concerts, can you see a theme here? Music is what drives me. The power of music is unquestionable! It can mend a broken heart, take you back to that special place of long ago, or just turn you into a dashboard drummer/karaoke star!