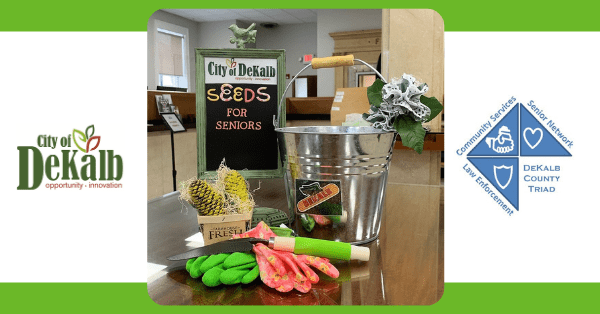 Donate your extra seeds for seniors!
DeKalb County TRIAD is collecting flower seeds to brighten the days of homebound seniors. Drop off a package or two of flower seeds in the bucket in the lobby of City Hall at 164 East Lincoln Highway in DeKalb.
After seeds are collected, TRIAD will create "Grow Your Own" flower kits for delivery to Meals-on-Wheels recipients to celebrate May Day.
The City of DeKalb and DeKalb Police Department are partners in TRIAD. The organization is made up of law enforcement, community organizations, and individuals, who work together to improve the quality of life for older adults in DeKalb County.
The goal of the "Grow Your Own" flower kits is to address the ongoing isolation experienced by seniors as a result of the pandemic. Let our local seniors know you are thinking of them as we all look forward to Spring and better days ahead.