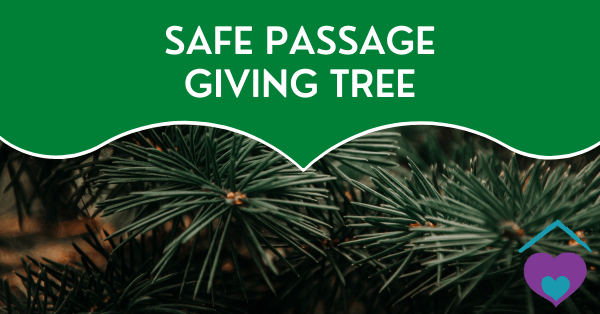 Per Safe Passage Newsletter:
Help us brighten the holidays by participating in our Giving Tree Fundraiser! Throughout the month of December, we'll be sharing daily fundraising goals to our Facebook page and we need your help to put up and decorate our tree!
For example, our December 1st goal is $100. Once we reach $100, we'll put our tree up and post our next goal – $500 to add lights. You can give monetarily or sponsor an ornament (gift card, cleaning supplies, etc.)
For more information on the project and to see how you can support our giving tree fundraiser, find us on Facebook!
Not on Facebook? Email Marketing Specialist, Kendal, and she'll provide instructions on how to donate to this campaign: kharvell@safepassagedv.org