Opportunity House Spotlight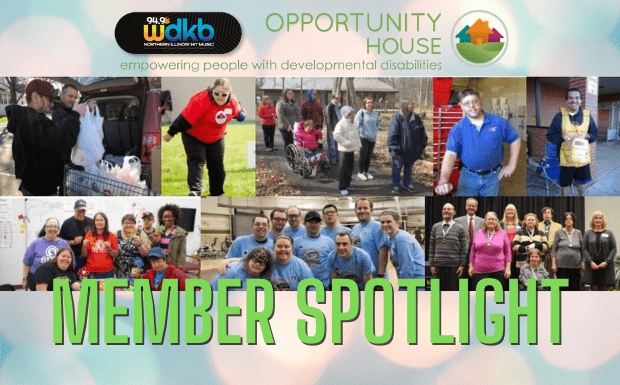 94.9 WDKB has partnered with Opportunity House to spotlight the staff and clients at this not-for-profit organization which serves adults with developmental disabilities in DeKalb County. This week we are featuring:
Roxanne
Roxanne is a client at Opportunity House. She has a free-spirited and compassionate personality. She is very involved at OH and in the community. She currently works at Gs R Plumbing and LeDil. She is also an athlete in the Special Olympics Program. She participates in bowling, bocce, and soccer. During her free time she enjoys taking walks with friends, playing games on her laptop, and sewing placemats. She is very involved with Aktion Club and occasionally volunteers with Meals on Wheels. Opportunity House is happy to have her a part of their family!
You can support Opportunity House in their mission to build a better future for adults with intellectual disabilities. Either donate at ohinc.org or spread the word of their services in the community!
---