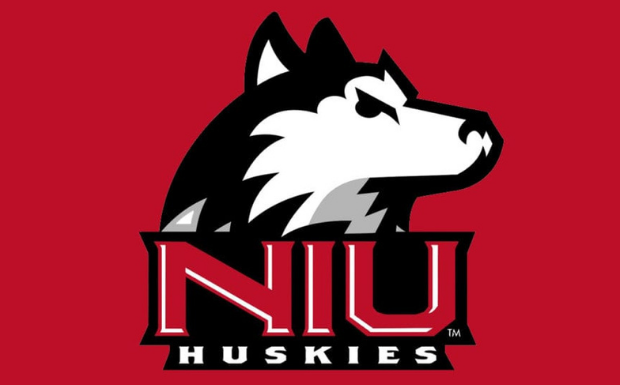 The Northern Illinois University volleyball team released its 2022 schedule on Wednesday. The Huskies will play 14 home matches at Victor E. Court beginning with a season-opening tournament August 26-27.
"Each season we look to build a schedule that has balance from a geographic and competitive standpoint," said head coach Ray Gooden. "We are always fortunate to have some of the best teams in our region come to Victor E. Court."
NIU will host NJIT, UIC, and South Dakota State for a season-opening tournament the last weekend of August. The Huskies will take on NJIT and South Dakota State on Friday, August 26 and UIC on August 27. UIC won 20 matches and went to the 2021 NCAA Tournament as Horizon League champions. The following weekend, NIU heads to Valparaiso to face SIUE, Campbell and the host Beacons Sept. 2-3. Valparaiso was 26-10 in 2021 and reached the championship match of the National Invitational Volleyball Championship.
The Huskies will play in a tournament hosted by Kansas City Sept. 9-10. The Roos went 21-10 a season ago. NIU wraps up it's non-conference slate with home matches against Rhode Island on Friday, Sept. 16 and Southern Indiana on Saturday, Sept. 17. Those two matches start a stretch of nine out of 11 at Victor E. Court. NIU opens Mid-American Conference play with a home series against Akron Sept. 23-24 and a midweek match against Western Michigan on Tuesday, Sept. 27. After a series at Buffalo Sept. 30-Oct. 1, the Huskies welcome Bowling Green on Friday, Oct. 7 and Miami on Saturday, Oct. 8. The Huskies then host defending MAC champions Ball State Oct. 14-15.
NIU wraps up October with four consecutive road matches starting with a series at Toledo Oct. 21-22. The following weekend, the Huskies travel to Kent State on Oct. 28 and Ohio on Oct. 29. NIU plays its final home matches of the regular season Nov. 4-5 against Central Michigan, and closes the regular season with a series at Eastern Michigan Nov. 11-12 and a match at Western Michigan Nov. 16.
Season Tickets start at $30 in the general admission. A Huskie Four-Pack is available at $22.50 per ticket, with a minimum of four season tickets purchased. New for the 2022 season is the addition of 20 courtside seats on the south side of Victor E. Court. For $180, which includes a season ticket and Premium Seat License, Huskie fans will have a chance to experience NIU Volleyball like never before for less than $13 per match. All orders have a $5 handling fee. To purchase, click on the following link.
Match times will be released at a later date.
The Huskies were 16-13 in 2021, reaching the MAC Tournament for the first time in three years.