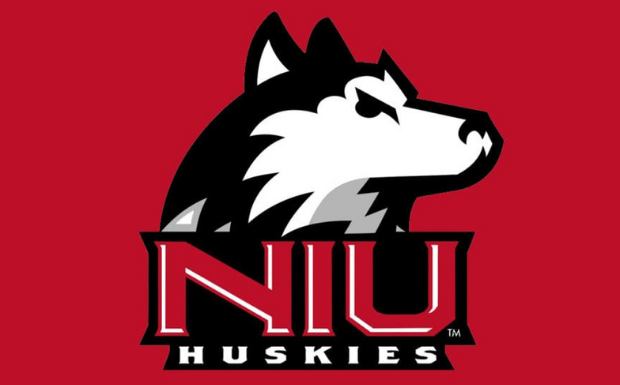 NIUHuskies.com, the top source for information, the latest statistics, rosters, live scores and more on all 17 Northern Illinois University Athletics teams, debuted with a new look Wednesday, making it even easier for fans to follow their favorite Huskie program.
The clean and uncluttered format is designed to be easy to navigate and visually appealing with the Huskies' Cardinal and Black colors standing out against a primarily white background. Spot the Huskies' subtle nod to its hometown of DeKalb as the birthplace of barbed wire in the background. The site is mobile and tablet friendly.
New design features include prominent placement at the top of the page for the Huskie Calendar with updated scores, upcoming game schedules and easy links to live stats, recaps and broadcast information by clicking the + sign at the top of each box.
The main stories section also provides a button to access every story in addition to those featured on the front page and on the sport home pages.  Links to Ticket Information, Donation and the NIU Fan Shop are just below the calendar, and just above dropdown menus that allow users to access every sport's home page, Inside Athletics topics, information for Fans, and the Huskies' athletic facilities. Click support to access the HuskieAthleticFund.com and Tickets, with easy access to the NIU Recreation website via the Recreation button.
Below the main story section, fans will find the latest promotional information, while the Huskie Digital section presents the latest uploads to the NIU Athletics YouTube Channel, Facebook, Instagram and Twitter pages. On each sports' page, that area eventually will feature the social media platforms of that particular program.
Slider blocks below the Huskie Digital area highlight some of the most popular features and newest highlights. That area will continue to be updated.
A committee of NIU Athletics staffers and staff from multimedia partner Huskie Sports Properties worked with official athletics website provider SIDEARM Sports on the redesign, the first in five years for NIUHuskies.com.
Earlier this week, the NIU Convocation Center unveiled its new website at NIUConvo.com which features a similar clean look and use of the Huskies' Cardinal and Black colors.