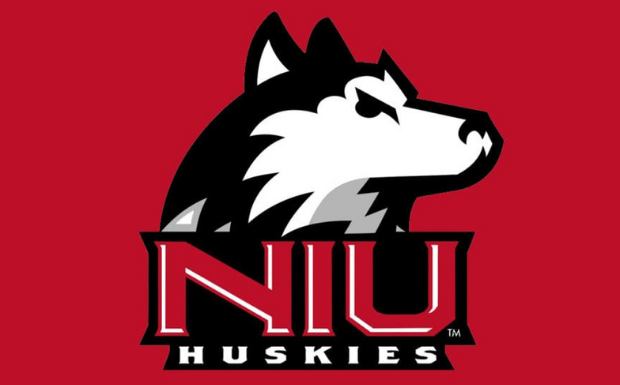 Per NIU Media Release:
Jamie Moreno will be the new Northern Illinois University cross country head coach, NIU Associate Vice-President and Director of Athletics Sean T. Frazier announced on Wednesday (Aug. 18). Moreno comes to NIU with 15 years of collegiate head coaching experience, most recently at Drury University in Springfield, Mo.
"We are very pleased to welcome Jamie Moreno as our new women's cross country head coach and assistant track and field coach," said Frazier. "He has a proven track record of success at every stop in his career, and I look forward to seeing Jamie continue that success and build upon the outstanding foundation that exists within our cross country program."
Teaberry echoed the excitement of the addition of Moreno to the cross country and track and field programs.
"We are excited to welcome Coach Moreno to the Huskie family," said Teaberry. "He brings a wealth of knowledge that will help take our program to the next level. His dedication to the student-athletes, academically and athletically, is to be commended and is exactly what they need to flourish. He is a relentless recruiter and has a selfless spirit.
"His leadership as a head coach will touch every cross country and track and field athlete, helping them to accomplish their goals. We welcome Coach Moreno with open arms and can't wait for him to get started."
In addition to his collegiate coaching experience, Moreno has been coaching distance runners with the Springfield Track Club for the past two years.
"I would like to thank Anton Goff (Senior Associate Athletic Director/Cross Country and Track and Field Sport Administrator) and Connie Teaberry (NIU Director of Track and Field) for the time they took though the hiring process," said Moreno. "I felt so welcome and comfortable from our first conversation to our last. I feel honored to be chosen as the next head cross country and distance coach at NIU.
"Coach Myers did a fantastic job over the past five years and raised the bar for this program, and I will do all I can to build on his success and leadership. I look forward to working with Coach Teaberry and helping her in any way I can in order to make the Huskie family a consistent contender on both the conference and national levels. NIU is a great place with a rich tradition in athletics and I can't wait to get started."
Moreno took over as head coach of the Drury men's and women's cross country and track and field programs in December 2015, becoming the first full-time head coach in program history. He mentored Claire McCune to Great Lakes Valley Conference (GLVC) Cross Country Championship and Runner of the Year honors in both 2017 and 2018 while helping the Panther women's cross country program improve from 12th in the GLVC prior to his arrival to third at the 2018 conference meet and a top-20 national ranking.
On the track, Moreno's teams at Drury won three GLVC event titles, posted four NCAA Division II provisional national championship times and broke 37 school records. Both the men's and women's programs earned multiple U.S. Track and Field and Cross Country Coaches Association (USTFCCCA) All-Academic Awards as they each achieved team grade point averages better than 3.4 during every semester of Moreno's tenure.
Prior to his time at Drury, Moreno was the head coach of the Northwood University men's and women's cross country and track and field programs. In his first season with the Timberwolves, Moreno mentored two 2014 NCAA Division II Indoor Track and Field national qualifiers, including Danielle Miller, who earned All-America honors with a fifth-place finish in the 5,000 meters. Northwood had three student-athletes qualify for the Division II Outdoor Track and Field Championships later that spring.
Before moving to Northwood, Moreno spent four years in charge of the men's and women's cross country and track and field teams at Florida Southern (2008-12). During his tenure, the Mocs won three men's Sunshine State Conference Cross Country Championships (2008, '09, '10) while producing 15 all-conference runners. The Florida Southern men's cross country program also qualified for the NCAA Championships twice (2009, '10), earning top-25 finishes on both occasions. On the women's side, Florida Southern finished second in cross country in the Sunshine State Conference twice (2008, '09) and had five all-conference honorees. He was named Sunshine State Conference Men's Cross Country Coach of the Year in 2008, '09 and '10.
Moreno's first collegiate head coaching opportunity came at Williams Woods University from 2004-08 as he started the men's and women's cross country and track and field programs. Moreno guided the William Woods women's cross country team to American Midwest Conference (AMC) Championships in 2004, '06 and '07 with 21 all-conference honorees, nine all-region recipients and four NAIA individual national qualifiers. The Owls men's cross country team won the AMC in 2007 while also posting three runner-up finishes with 18 all-conference honorees. Moreno was named AMC Women's Cross Country Coach of the Year in 2004, '06 and '07 as well as Women's Track and Field Coach of the Year in 2008.
Beginning his coaching career at Warrensburg (Mo.) High School as cross country head coach and assistant track and field coach (1996-2003), Moreno led the boys program to five cross country conference titles and the girls program to three conference championships and the 2003 Class 3A Missouri State Championship. Moreno also served two stints as an assistant coach at his alma mater, the University of Central Missouri, from 2000-04 and 2012-13.
As a student-athlete, Moreno was a four-year letterman at Central Missouri, earning All-Mid-America Intercollegiate Athletics Association honors 10 times in his career. He was a member of the 1993 Central Missouri cross country team that finished fifth at the NCAA Division II National Championship meet. Moreno holds a bachelor's degree in business administration-management from Central Missouri as well as a master's in educational technology from Central Missouri.