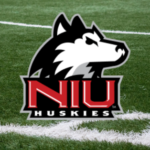 The Northern Illinois University men's soccer team begins its first season of Missouri Valley Conference play on Saturday evening (Sept. 16) when the Huskies host defending regular season and conference tournament champion Missouri State. Game time against the Bears is scheduled for 6 p.m. and admission to all Huskie soccer games is free of charge.
Due to a high school band competition taking place at Huskie Stadium on Saturday night, fans attending the NIU Soccer game are asked to park in Lot PS, directly north of the NIU Soccer Complex.
"Missouri State is a really good team," said NIU head coach Ryan Swan. "I'm very familiar with those guys, I was at Drury University for 11 years, which is just five minutes away (from Missouri State), so I got to know their coaches, their style of play and really have a lot of respect for what they have built there. I think our guys are fired up; they are ready for this. I don't think there is a better way to start conference play than playing the defending champions on your home field."
NIU (2-4) is coming off a 3-2 setback at Milwaukee on Tuesday night (Sept. 12). Parker Jeppson (Lincoln, Neb./Lincoln Southwest) and Taisei Arima (Machida, Japan/Seiryo) each scored for the Huskies in the contest. NIU is averaging 2.0 goals per game, which ranks 36th nationally, Camilo Estrada (Dallas, Texas/Lone Star) and Eddie Knight (Frisco, Texas/Lone Star) are tied for the team lead with three goals. Knight is also tied with Arima on a team-best seven points.
Missouri State comes into Saturday's contest with a 3-0-1 overall record and ranked 15th in the latest United Soccer Coaches Top 25 poll. The Bears have conceded just one goal in four matches this season as Harry Townsend has recorded a trio of shutouts. Jack Denton has scored two goals to lead Missouri State offensively. Missouri State has won four consecutive Missouri Valley regular season titles and three-straight tournament crowns, they are also the preseason favorite in the league this season.
Saturday's matchup against the nationally ranked Bears continues the difficult early schedule for the Huskies, who have played two other foes currently ranked in the top-25, No. 10 Notre Dame and No. 19 Northwestern, along with Memphis who is currently receiving votes.
After 26 seasons in the Mid-American Conference, NIU begins its first in the Missouri Valley this weekend. The Huskies moved to the Missouri Valley along with Bowling Green and Western Michigan following the announcement by the MAC that it would no longer sponsor men's soccer, beginning this season.
Nine schools compete in men's soccer in the Missouri Valley, as Belmont, Bradley, Drake, Evansville and UIC join Missouri State and the three full-time members of the MAC (Bowling Green, NIU and Western Michigan). Six teams make the Missouri Valley Conference Tournament, with the number one seed hosting both the semifinals and championship game.
Following Saturday's league opener, NIU will head to Evansville for its first conference road game of the year on Saturday, Sept. 23. Kickoff at Evansville is scheduled for 7 p.m