We're celebrating the Halloween season with a Horror Movie Bracket Challenge on Facebook! Just for some spooky themed fun, we have chosen 32 total movies that YOU will vote on in a different poll every day! As you help to narrow down the picks, we will plan to reveal the best horror movie on Halloween!
Here is the full bracket: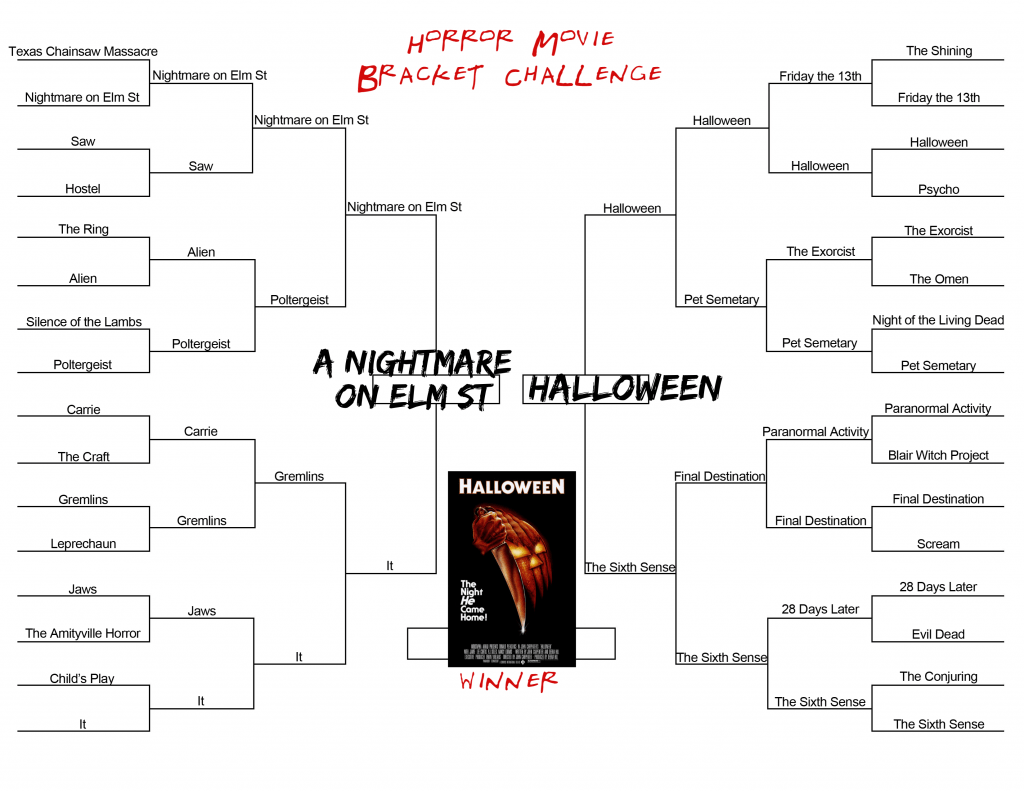 Be sure to like and follow our Facebook page so that you can vote on each new poll! There will be a new poll every day and voting will only be open for 24 hrs!
*NOTE: In the event of a tie, the movie with the higher rating on IMDB will advance!
Here are the results so far:
TIE BREAKER!
IMDB ratings: The Conjuring 7.5/10 VS The Sixth Sense 8.1/10
TIE BREAKER!
IMDB ratings: The Ring 7.1/10 VS Alien 8.4/10