94.9 WDKB and First National Bank presented this week's #HometownHero award to:
Whiskey Acres Distilling Co in DeKalb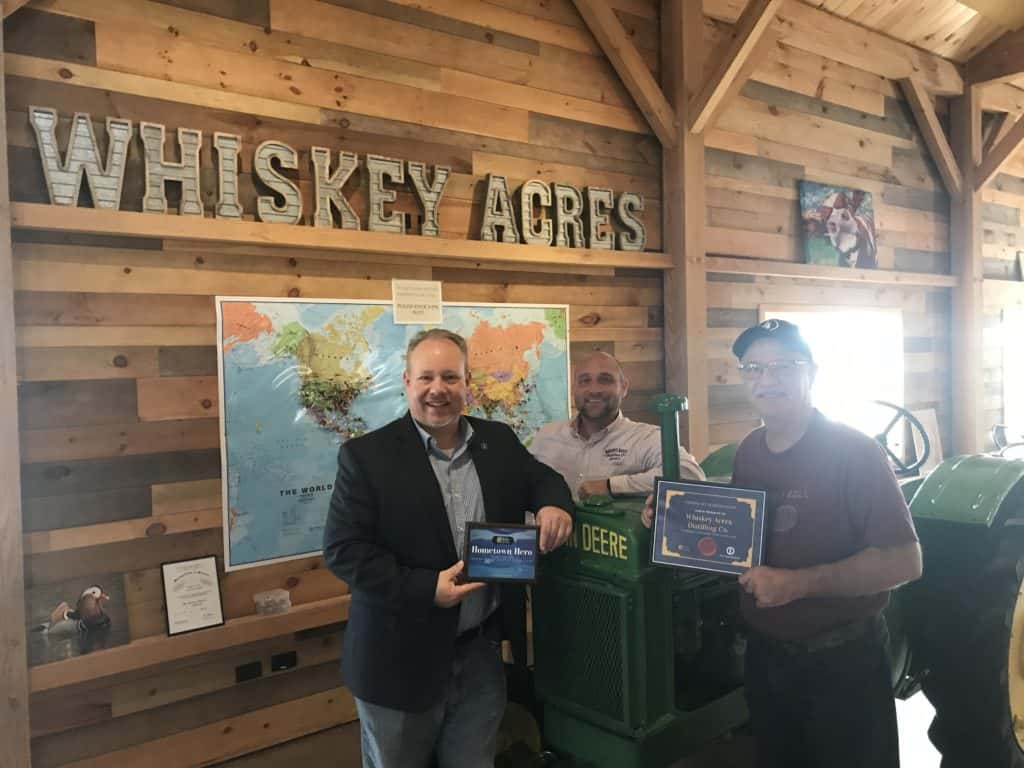 Whiskey Acres was co-founded by the father/son team of Jim & Jamie Walter and Nick Nagele. They are Illinois' first estate distillery – meaning they grow all of their own grain and distill, bottle and age all of their spirits on their family farm. Their operation is so hyper-local that even their water comes from their own limestone aquifer. Whiskey Acres was named 'Best Illinois Whiskey' in 2019 and has been awarded at several spirit competitions from San Francisco to Denver and Louisville. Their premium, farm-crafted whiskey has attracted guests from all over the world who wish to tour the Whiskey Acres Distillery and Visitors Center. It has been rated the #1 attraction in DeKalb County!
Even more impressive is their commitment to sustainability. Whiskey Acres is 100% solar powered. They implement a water conservation program which has reduced their water consumption by 90%. They recycle all of their byproducts and carry out farm practices like reduced tillage, conservation stewardship, and prairie restoration – establishing pollinator and wildlife habitat. They understand the importance of protecting natural resources so that their families can continue to grow on the land for generations to come.
Thank you Jim, Jamie, and Nick for going the extra mile to do things right. Your seed-to-spirit story is truly something to be proud of and your eco-consciousness business model sets an impressive standard for all. DeKalb County is lucky to have families like yours representing our community on a global scale. You most definitely are Hometown Heroes! CHEERS!