94.9 WDKB and T-Mobile presented this week's #HometownHero award to:
Virginia Filicetti
Marketing & Events Manager for the DeKalb Chamber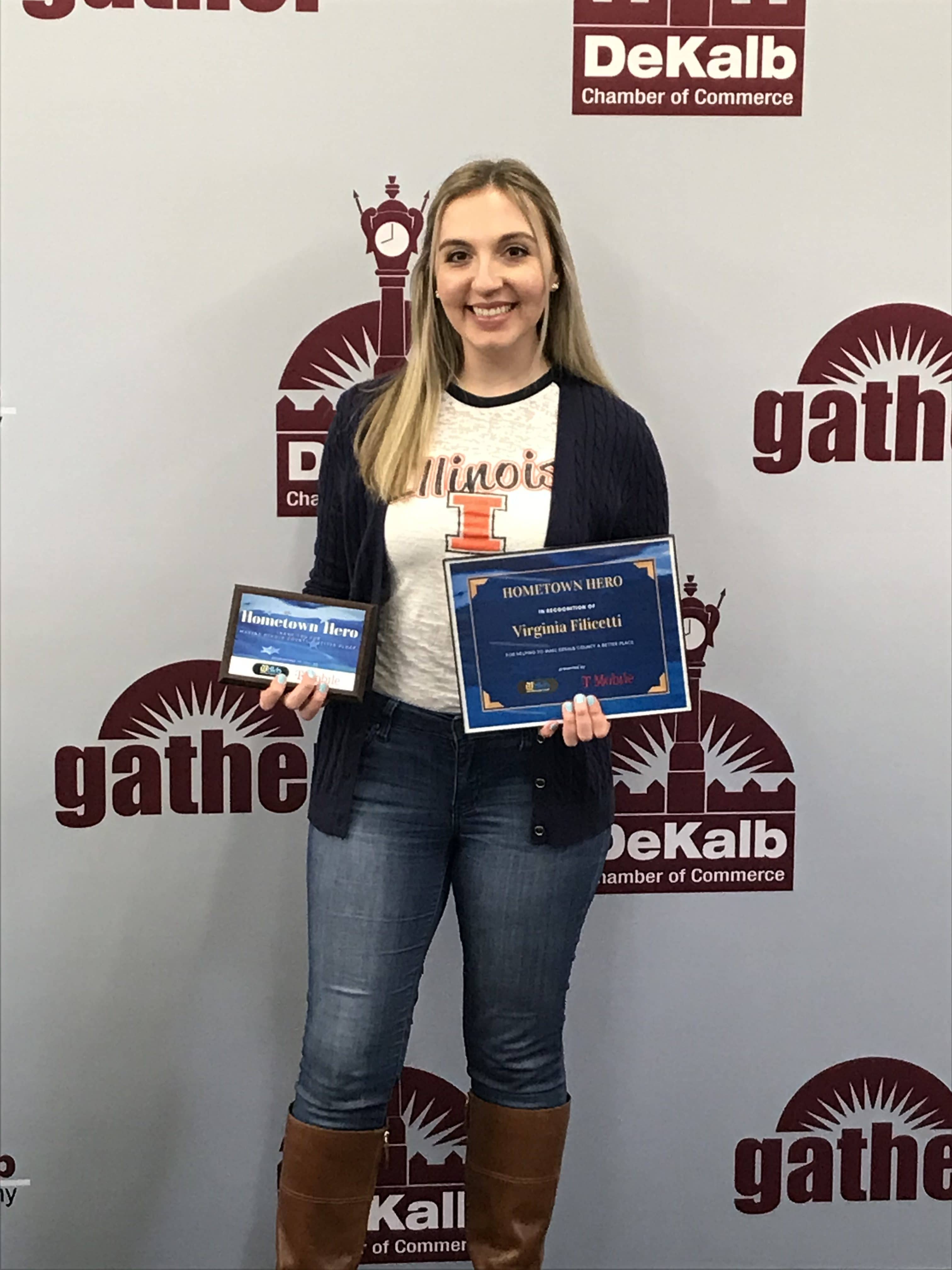 Thanks to Anna in DeKalb for nominating Virginia!
Virginia goes above and beyond to help our community, working tirelessly to connect people through DeKalb Chamber events. Thanks to her creativity, the Chamber was able to keep providing those events, even during a pandemic. Virginia helped to bring Santa to town to safely talk to kids through storefront windows. She worked hard to not only sustain, but grow the DeKalb Farmers Market during a time when so many local businesses were struggling. She also brought to life the Drive-Thru Family Fun Fest and the Drive-Thru Community Expo. Virginia's "out of the box" thinking is also the driving force behind so many hybrid and virtual events which connect businesses and community members, such as the Winter Bash, Local Showcase, and more!
Virginia brings a fresh look and feel to the DeKalb Chamber. Her energy, creativity, productivity, and efficiency has taken the team to a new level, allowing them to better serve our local businesses. She is a true champion of the community!