94.9 WDKB and First National Bank presented this week's #HometownHero award to:
Vicki Boone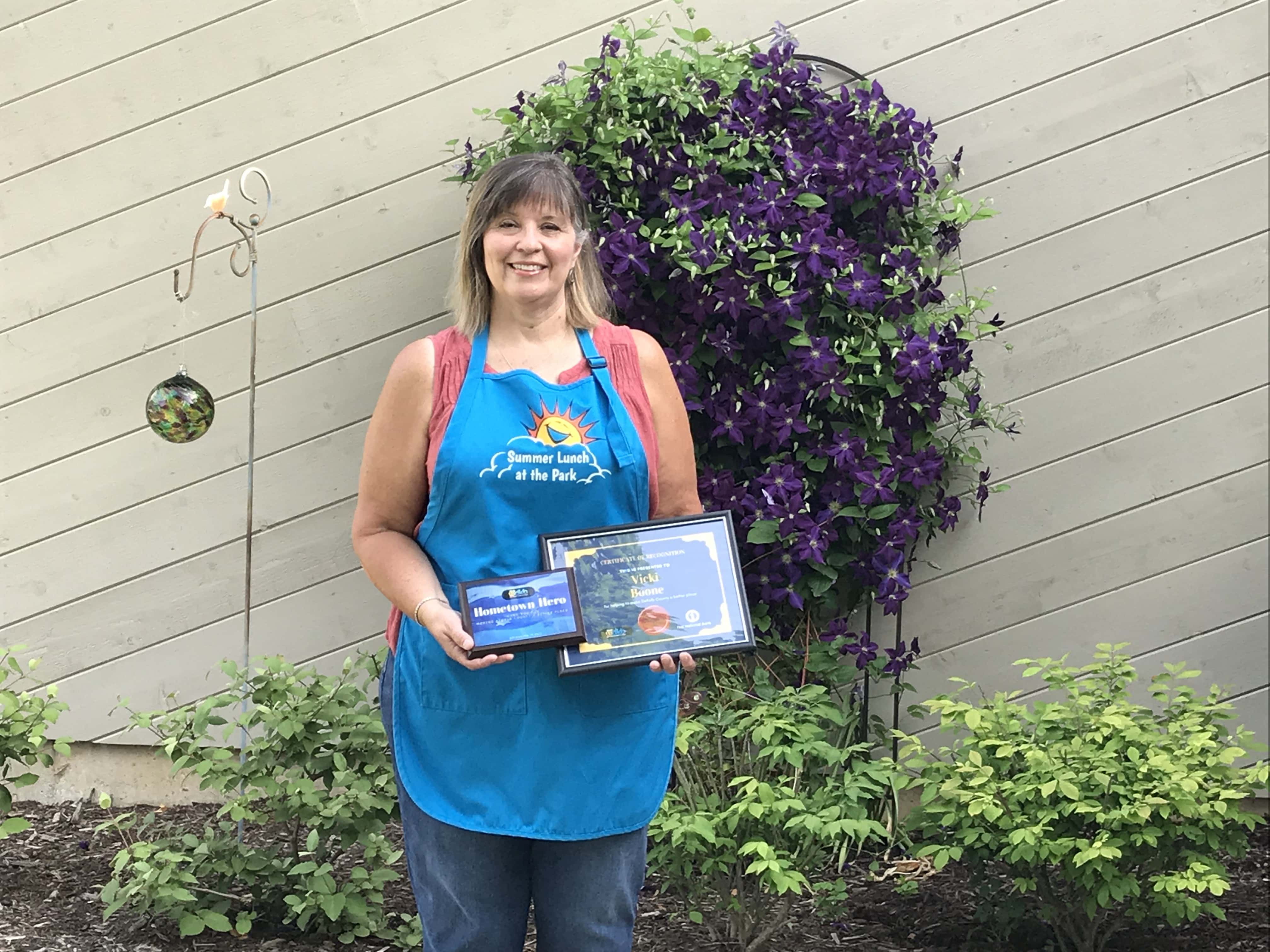 Thanks to Christal Egel in DeKalb for nominating Vicki! She wrote:
Prior to COVID-19, Vicki was meeting with community leaders to address filling in the gaps we see providing summer meals to children in the community. She wanted to take DeKalb Methodist Church's S.L.A.M. (Summer Lunch and More) program and push towards moving it further out into the community. She spent countless hours meeting with D-428 staff members to assess the greatest needs and also met with community members to seek input, guidance and assistance. Vicki had the vision of transforming a very established, well-run program into something new!
When COVID-19 restrictions took place plans had to be modified, quickly! Vicki worked closely with TransVAC and Northern Illinois Food Bank to establish a site at Haish Gym where Grab and Go lunches would be made available for kids in DeKalb daily. Vicki quietly put in the work and research to make sure her church would be where the needs are. She truly is a Hometown Hero!