94.9 WDKB and First National Bank presented this week's #HometownHero award to:
The Essential Signs DeKalb County Team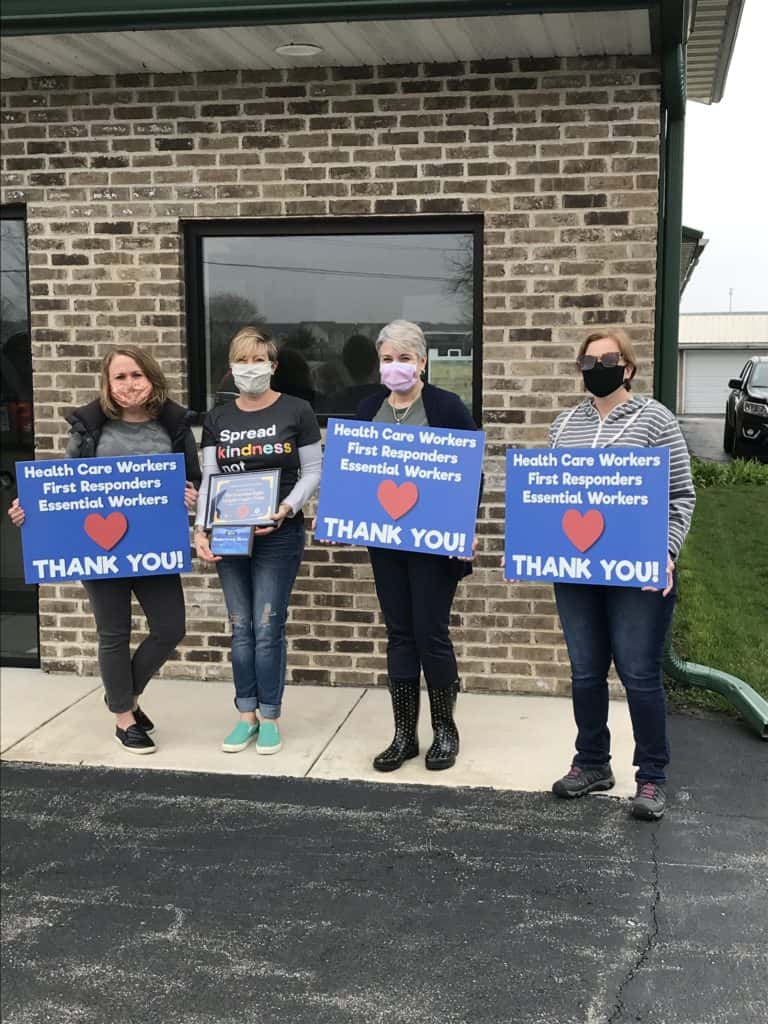 This idea was organized by Jill Springer, Cate Cardella, Vicky Aburto, and Melissa Beck. These ladies wanted to find a way to thank the essential workers in our community AND contribute to the Taking Care of our Caretakers campaign, so they launched the Essential Signs project! With help from Banner Up Signs, they began providing 'Thank You' signs to be placed in the yards of local essential workers. The signs are available for the community to purchase through a GoFundMe page. For every purchase, $7.50 goes towards the Taking Care of Our Caretakers campaign which continues to provide food for essential workers by purchasing meals from local restaurants.
Jill, Cate Vicky and Melissa have since raised nearly $7,000 and have hand-delivered hundreds of signs across DeKalb and Kane counties!
Beyond this project, these ladies already provide such great service to the community. Cate is a 1st grade teacher at Lincoln Elementary. Jill is a teacher on special assignment for literacy in District 428. Vicky is a Bilingual Reading Specialist at Cortland Elementary and Melissa is a Physical Therapist at Northern Rehab!
Here is the Essential Signs GoFundMe page: