94.9 WDKB and First National Bank presented this week's Hometown Hero award to:
Takako Day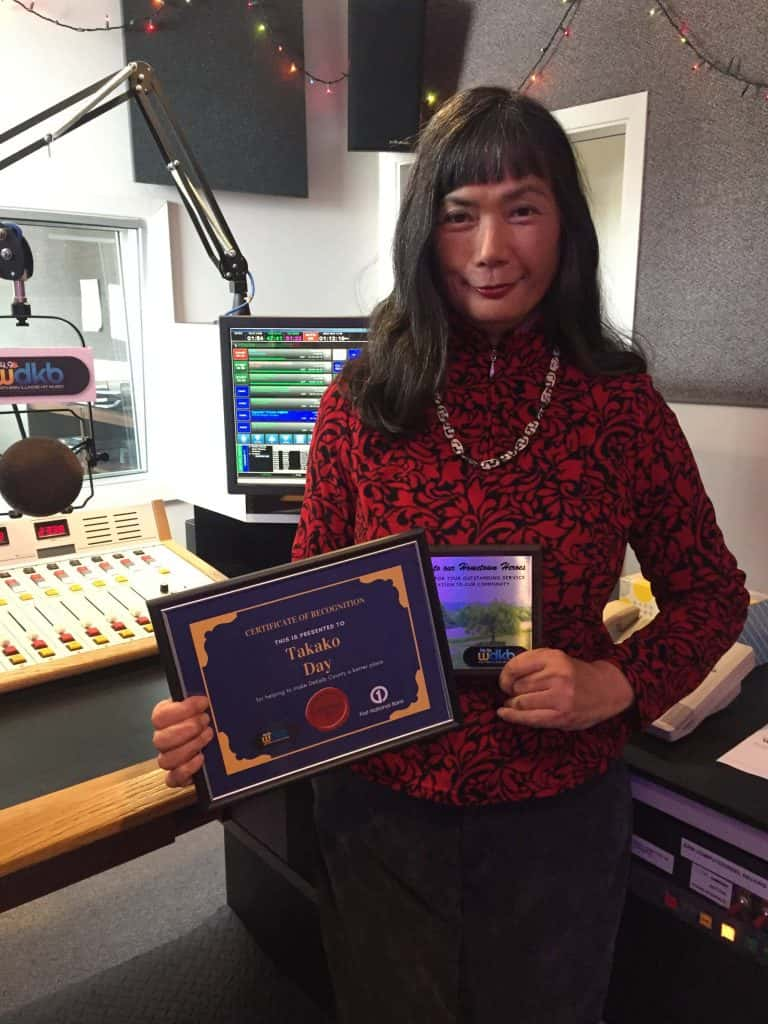 Takako Day was nominated by Anne Kacskos who noticed that Takako would spend her free time picking up trash on the streets in DeKalb. Anne described Takako as an "inspiration to all." Her actions teach us not to complain and instead take initiative and personal responsibility to help make this town a better place.
Takako Day was born and raised in Japan. She is an award winning free-lance writer and researcher that has published several books and articles about World War 2 and Asian-American culture. She has been a guest speaker at NIU where she previously worked for the university's Human Resource Services department.
Thank you Anne for taking note of Takako's actions and thank you Takako for sharing your life experiences with the community and for donating your time to keep your neighborhood clean! Your actions truly help to make DeKalb County a better place!