94.9 WDKB and T-Mobile presented this week's #HometownHero award to:
Shatoya Jackson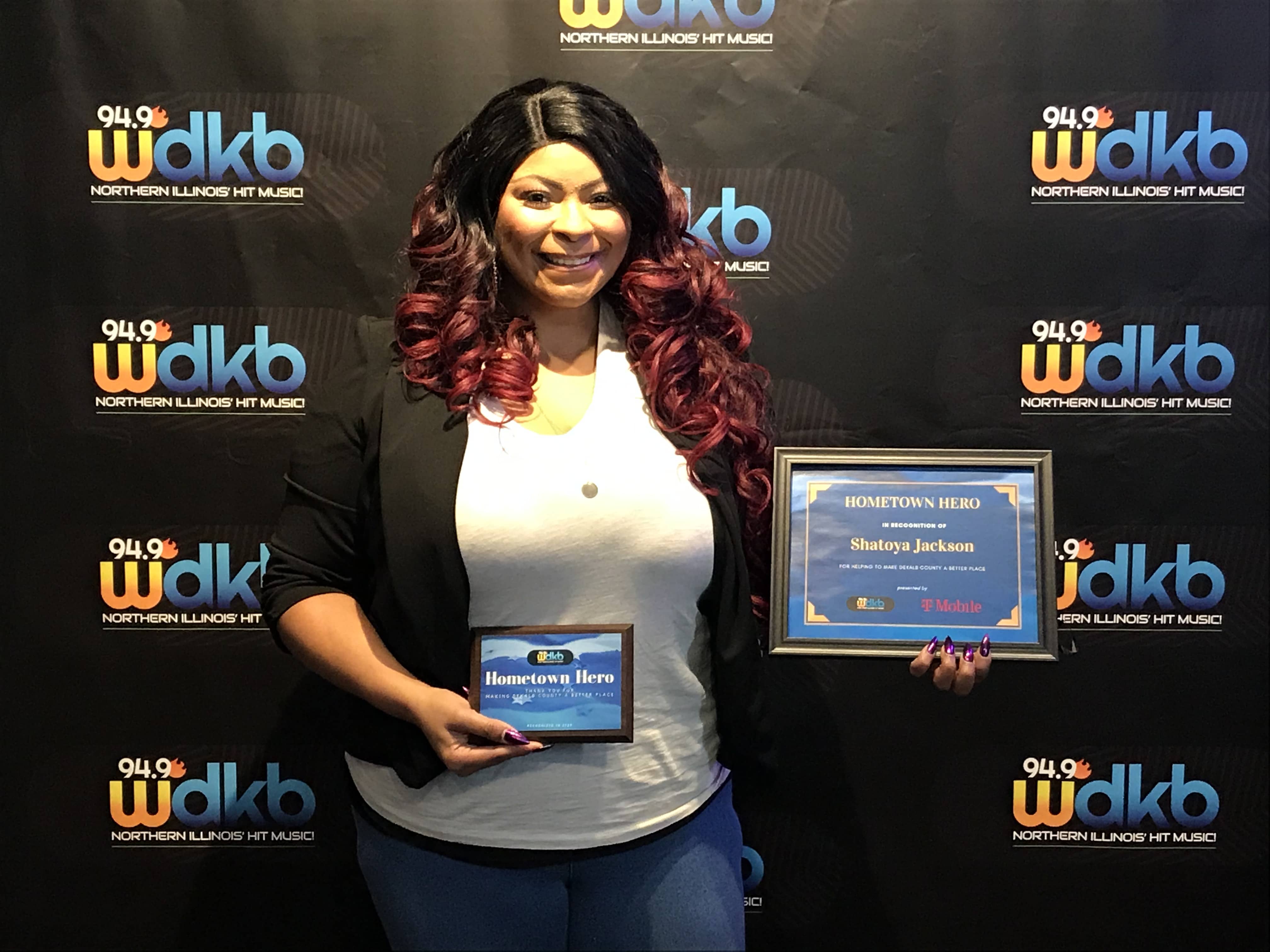 Thanks to Cydney Wessel in DeKalb for nominating Shatoya!
Shatoya is the Director of Prevention Services at the Youth Service Bureau of DeKalb County. Recognizing that many families were having a hard time with remote learning, she helped to develop a new program called YSB Learning. With help from the Regional Office of Education and individual school counselors, YSB was able to reach out to at-risk K-12 students within the DeKalb School District who were struggling with truancy, isolation, overwhelming frustration, anxiety and depression. Through the #YSBLearning program, these students now had the option for morning and afternoon in-person sessions to help them through online learning. Not only did Shatoya develop this program to help students get logged on and ready to learn, she also made sure they were provided with breakfast, lunch, therapeutic group activities, and mental health assessments. YSB staff made sure students were taught proper safety and hygiene, providing them with fresh PPE everyday and ensuring they were using it correctly. The program also guided students through creating plans to get caught up on homework and taught them how to advocate for themselves, encouraging them not to be afraid to reach out to their teachers when they don't understand something. Shatoya also helped to set up bussing, so that transportation wasn't a barrier for these families. The YSB Learning program has been a great alternative to learning during this pandemic that has helped so many students find success through the chaos and uncertainty. Thank you Shatoya for working so hard to fill this need within the community!