94.9 WDKB presented this weeks #HometownHero award to:
Ron Adamson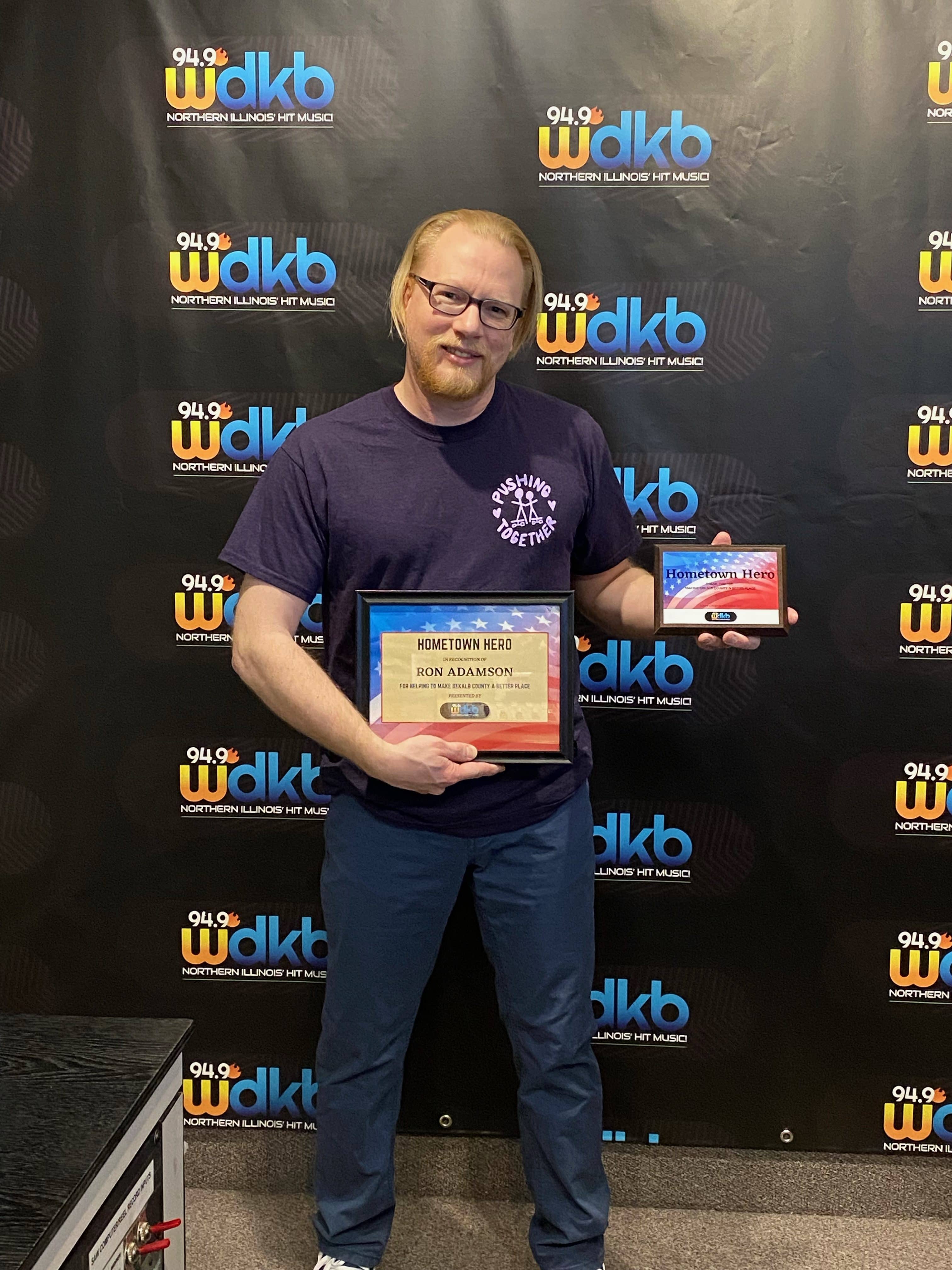 Thanks to an anonymous source who nominated Ron. They wrote:
"Ron is president of Pushing Together NFP. Pushing Together NFP is a non profit organization here in DeKalb County that aids youth in our county and beyond with access to the positive and uplifting skateboarding community, through providing boards, shoes, lessons, and safety gear to help them become successful. Skateboarding can be helpful in building confidence, emotional regulation, and providing a community of people who desire to see others succeed. It also provides a physical outlet and can be an amazing after school activity.
Recently, With the onset of bussing staff shortages for our local school district, Ron initiated a program to provide "cruisers " – or outdoor skateboards to help students get to and from school. Ron has been known to provide skateboard gear and skating opportunities to as many people as possible, even reaching as far, recently to a remote indigenous reservation (Keewaywin) in Canada. He can be found weekly teaching skateboard classes at Fargo skateboard park in Downtown DeKalb
He is working on a community enrichment and relationship building initiative for people who may not be interested in skateboarding but who would like to be a part of the skateboard community by providing a filming and photography class. Photography, filming and artwork are important facets to the skateboard community. This will be a great way for friends, parents, and siblings to be involved! In May Ron plans on skating the entirety of DeKalb county from one end to the other in an attempt to raise funds for Pushing Together to continue with the transportation initiative.
Ron has a heart for the community and the head to think things through and bring them to fruition. He is the very definition of a hero and is here to support his hometown."