94.9 WDKB and First National Bank presented this week's #HometownHero award to:
DeKalb County Sheriff Roger Scott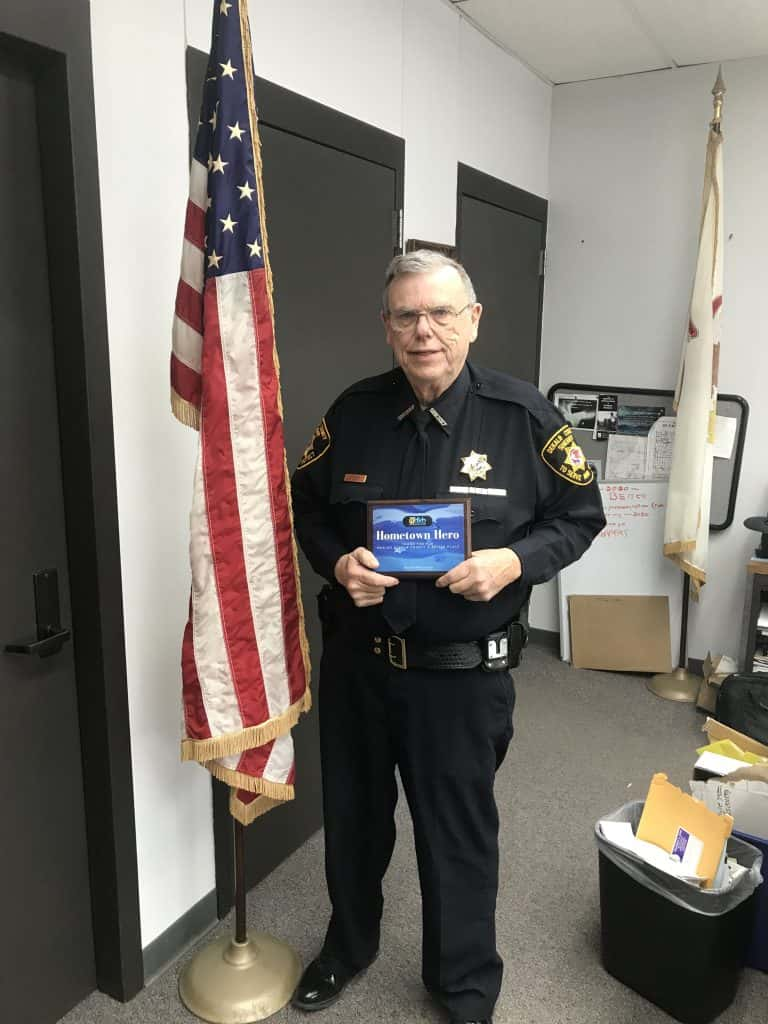 Roger is a veteran of the Air Force. After his service, he began his life long career at the Sheriff's department. Roger has spent 51 years working his way up the ranks, from patrol officer, to K-9 unit, to County Sheriff – a title he has held for 35 years!
At home, Roger and his wife Marcia have fostered 45 children over the course of their 51 year marriage. Of those 45, they adopted 7 children and have 3 birth children of their own!
Roger credits much of his accomplishments to his wife of 51 years Marcia. He said: "Being the wife or husband of a law enforcement officer is not an easy task. Many holidays, nights, shift changes and emergency calls leave your spouse on their own and she has done that for so many years…" On top of the many children she has helped to raise over the years, Marcia is a hero herself!
Thank you to the amazing Scott family! Your service, sacrifices, and enormous hearts have no doubt changed the lives of many throughout DeKalb County. We are thrilled to call you Hometown Heroes!