94.9 WDKB and First National Bank presented this week's #HometownHero award to:
Rissa Bruno and Lisa Gorchels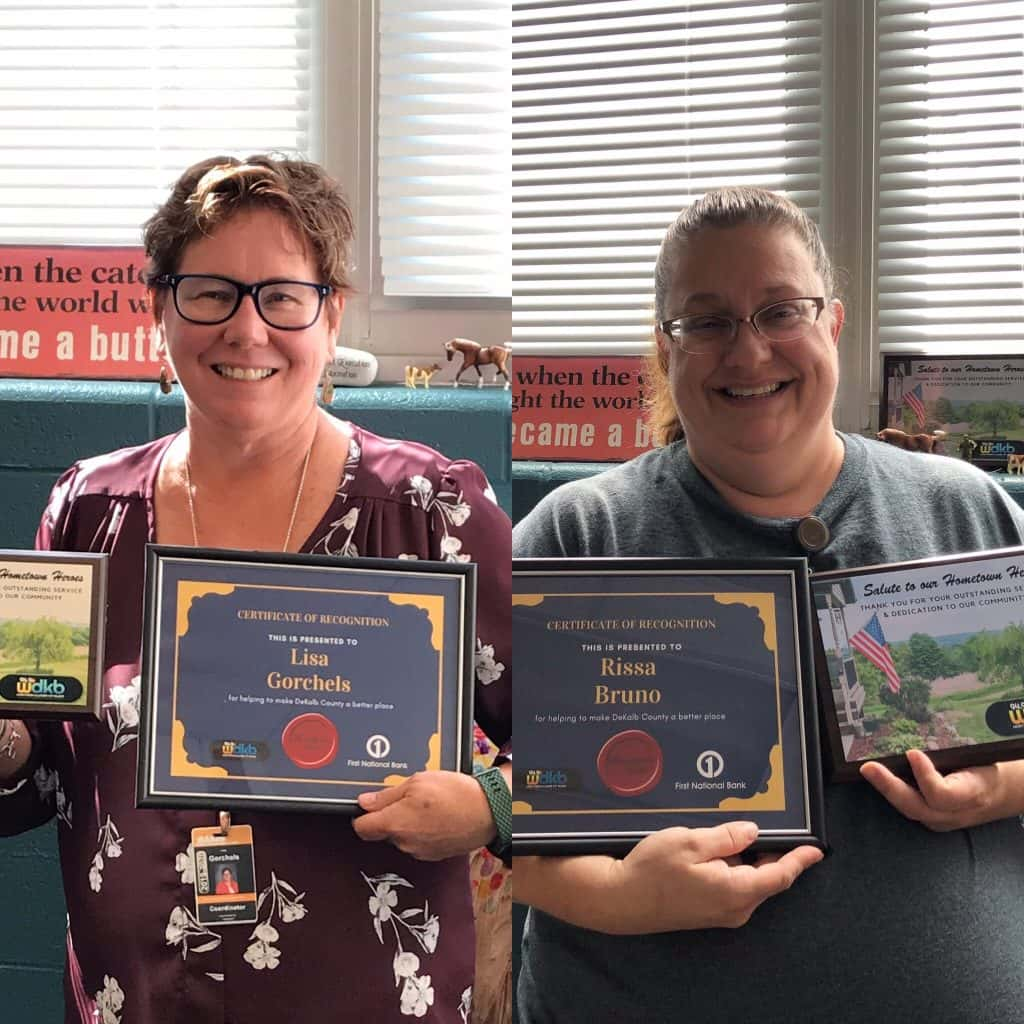 Towards the end of the school day on September 18th, Rissa Bruno, a health assistant at the Early Learning and Development Center in DeKalb, rushed to the rescue of a student who was not breathing and turning blue. She immediately began performing CPR until paramedics arrived. Principal Lisa Gorchels went with the child in the ambulance to the hospital where he was stabilized and is now doing well! Rissa joined the Early Learning and Development Center this past August while Lisa has been in the district for nearly 30 years! We are thankful to both of these amazing women for dedicating their lives to caring for these children and for going above and beyond to help save this student's life.