94.9 WDKB and First National Bank presented this week's Hometown Hero award to:
Michael Embrey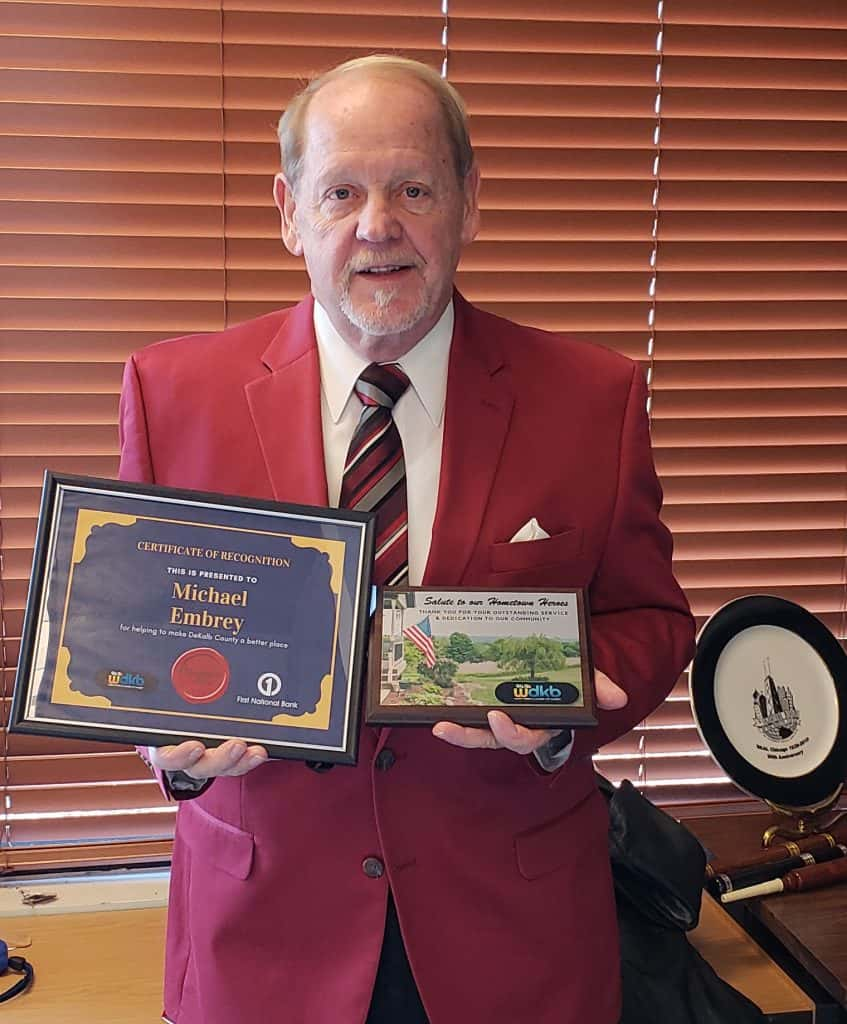 Michael Embrey is a veteran of the Air Force that founded the 'Sweets4Troops' program which collects candy to send to troops serving overseas. Since 2014, he has collected over 3,000 pounds of candy and distributed hundreds of holiday packages to military personnel throughout the world.
Michael is incredibly active in the community and supports a wide variety of local charities and social organizations. He was a musician in the USAF Band/Drum Corps and currently plays for the Tragedy Assistance Program for Survivors (TAPS). He is a member of the DeKalb County Veteran Assistance Bureau and the DeKalb County Veterans Honor Roll. Michael also helped to create the new DeKalb Military Hometown Hero Banner program which pays tribute to men and women from DeKalb who are serving or have served in the Armed Forces. The banners are displayed along Locust Street in Downtown DeKalb.
Michael Embrey is also the man behind the FunMe Events entertainment company in DeKalb which has brought several special events to the DeKalb County area like 'Music at the Mansion' and 'Balloons, Brews and Blues.'
Thank you Michael for your service. Thank you for dedicating so much of your life to supporting fellow service members. And thank you for sharing your passion for entertainment with DeKalb.  Your work truly helps to make DeKalb County a better place!