94.9 WDKB and First National Bank presented this week's #HometownHero award to:
Melissa Blake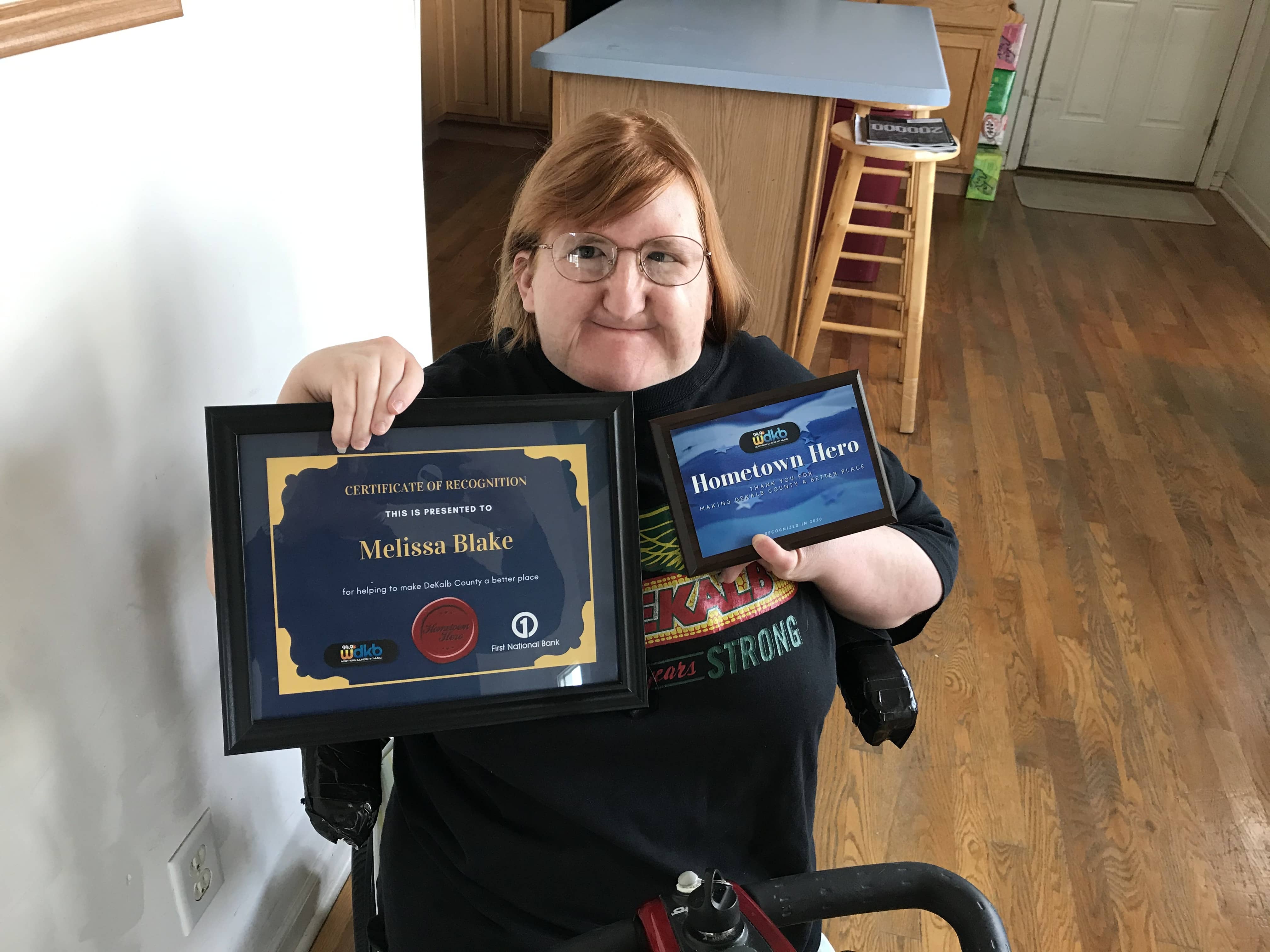 Thanks to Amanda Baum in DeKalb for nominating Melissa!
Melissa has Freeman-Sheldon syndrome, a rare bone and muscular disorder. She has been a regular target of online bullying, but has taken these sour lemons and turned them into the sweetest, STRONGEST lemonade by speaking out against discrimination of women and people with disabilities.
Melissa has gained tremendous support online! After internet trolls told her she shouldn't post photos because of her appearance, she responded with confidence and sass, sharing a series of smiling selfies. The tweet went viral with over 300,000 likes, earning her over 100,000 followers (including follows from President Barack Obama, Jedi master Mark Hamill, Jimmy Fallon, Queen Elsa herself Idina Menzel, and many more!)
During the last round of trollgate, people said that I should be banned from posting photos of myself because I'm too ugly. So I'd just like to commemorate the occasion with these 3 selfies… 📸😉👋🏻 pic.twitter.com/9ZuSYFOtwv

— Melissa Blake (@melissablake) September 7, 2019
Earlier this month, Melissa was included in a cruel TikTok video which mocked disabled people. She was then invited to appear at New York Fashion Week in their annual Runway of Dreams which features clothing designed for people with disabilities (watch it on YouTube!)
Melissa is a strong and witty writer (she has a journalism degree from NIU!) who brilliantly uses her personal experiences to enlighten and teach people how to treat each other with kindness, acceptance, and humility. She shares her life and advice through her award-winning blog (melissablakeblog.com) and has had opportunities to write for The New York Times, The Washington Post, Psychology Today, Glamour, and Cosmopolitan. She has also been featured by NPR, BBC, the Chicago Tribune, and many other national news outlets.
Melissa is honest, real, smart, and funny. She considers herself to be a 'down-home Carrie Bradshaw' who believes living well is the best revenge. Follow her on social media (@melissablake), you will not be disappointed by her heart and humor!
Melissa – thank you for using your platform to spread kindness and pride for the disabled community. You are a bright shining light in a world that can be so full of ignorance and hate. We are inspired by your resilience and are so proud to call you a Hometown Hero!