94.9 WDKB and First National presented this week's #HometownHero award to:
Mary Reynolds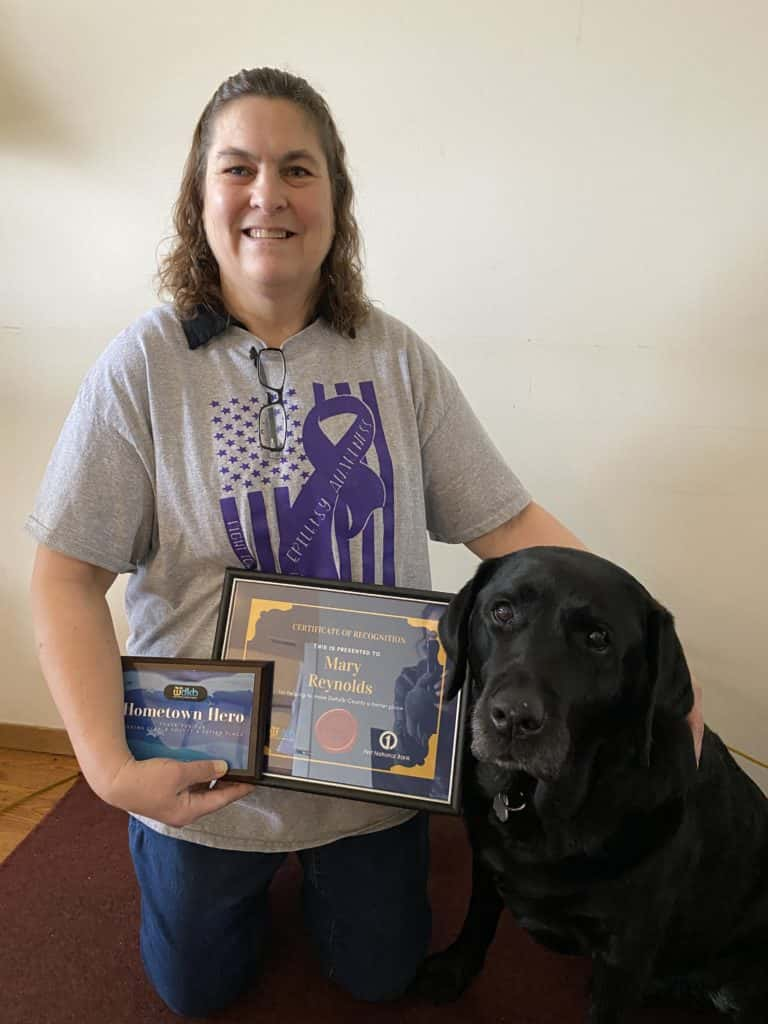 Mary was nominated by Veronica Garcia Martinez – the director of Epilepsy Services in DeKalb County and the owner of Tinez Tacos in Malta.
Mary is an active volunteer at Epilepsy Services. She is legally blind and has been a diabetic since she was a teen. She has an adult daughter with epilepsy and Mary's mother is also battling cancer. Despite the difficulties Mary's family has been faced with, that does not stop her from helping those in need in our community.  With help from her family, Mary has been delivering food to families who do not qualify for unemployment or a stimulus payment. Many of these families speak English as a second language and struggle to access relief resources or free school meals for their children. Mary has reached out to take their info and assisted them in getting the help they need.
Veronica wrote to us: "Mary and her family are not rich and do not have money to spare.  They live pay check to pay check, yet she goes out there to give what she can.  She is an amazing woman and no one really knows who she is. I just wanted to see her get some recognition!"