94.9 WDKB and First National Bank presented this week's #HometownHero award to:
Marlo Larson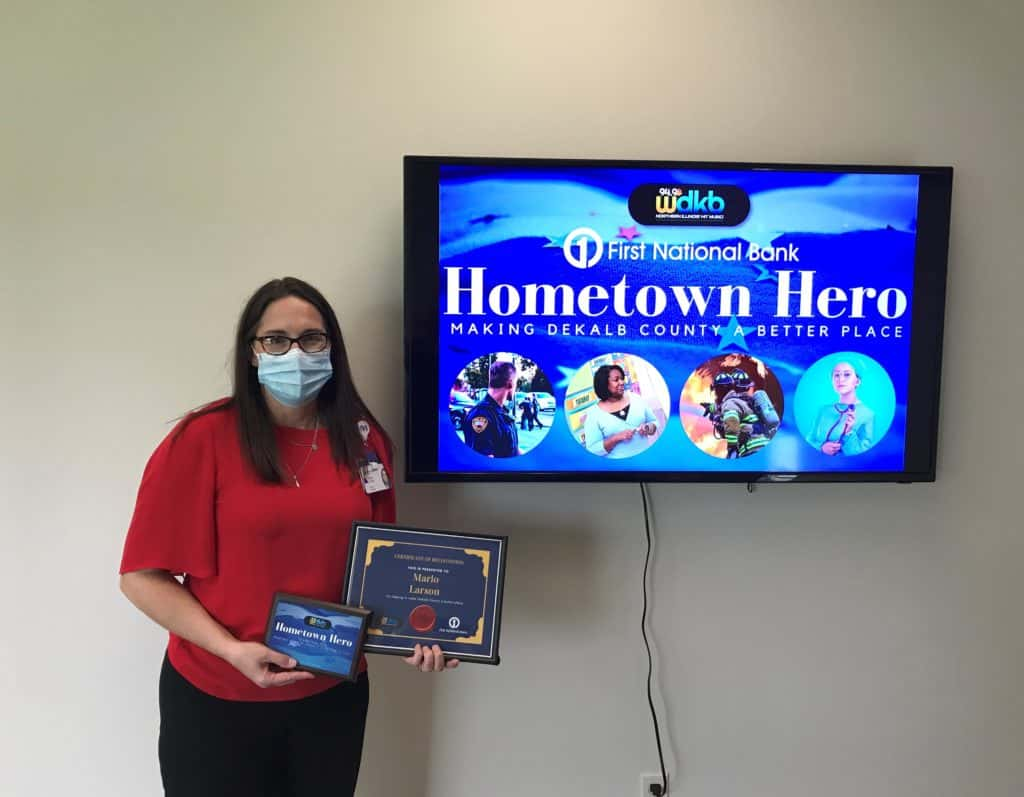 Marlo was nominated by Kassie Burright in DeKalb. She wrote to us: "Marlo is the Director of Pharmacy at Northwestern Medicine at Kishwaukee Hospital. She has been emailing us everyday with up-to-date information, on top of her already busy schedule. She also sends tips and ideas on how to help others through this crisis. Marlo organized 'Thoughtful Thursday,' giving colleagues the opportunity to share hopeful and inspiring messages with one another. One message reads:
Sometimes when things fall apart that is an opportunity to change.  In crisis come two things: danger and opportunity. Great blessings lie ahead for the ones who know the secret to finding the opportunity within each crisis.
Marlo also asks the staff to write down and share our wins as another way to rally us together, celebrate, and stay positive in these stressful times. Outside of work, she has 3 beautiful daughters and is just all around a great human being. I'm truly blessed to have her as a boss and a friend who provides such amazing support in crisis!"
Marlo has been at Kish Hospital for 16 years. She started as a Pharmacist, moved up to Manager, and then was promoted to Director. In meeting with Marlo, she told us that she believes if anyone should be getting this award it should be Kassie, because she is so awesome as a pharmacy tech and overall employee. We love seeing all this love and appreciation going around!