94.9 WDKB and First National Bank presented this week's Hometown Hero award to:
Kristen Catencamp!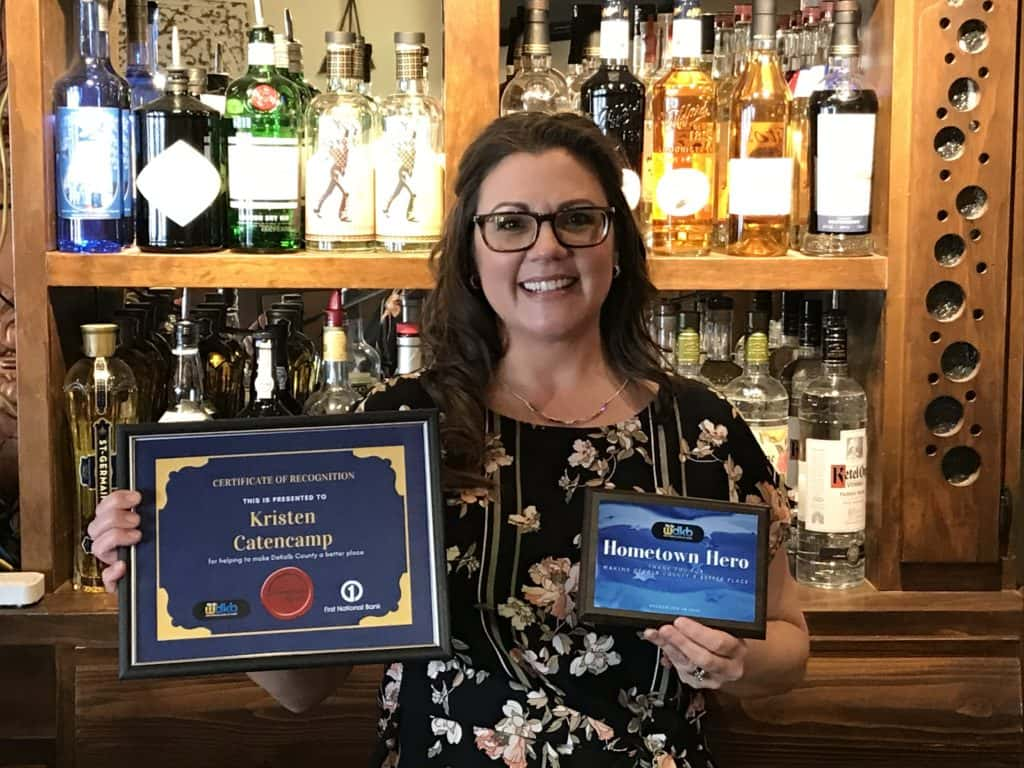 Kristen and her husband Ed own and operate the Remington Gastropub in Malta. In response to the need for affordable PPE, Kristen donated over 800 medical gloves from the restaurant's supply to in-home healthcare workers and patients in DeKalb County.
Kristen has always had a generous heart. When a local family lost their home to a fire, Kirsten provided them with food. She has also served free meals to local first responders in their times of need.
The Remington Gastropub also hosts the annual Shave for the Brave event which benefits the St Baldrick's Childhood Cancer Research Center. Kristen herself has shaved her hair off in support of the cause! Over the past two years, the event has raised over $50,000.
And did we mention that both Kristen and her husband served as U.S. Marines?!
Thank you Kristen for your service to our country and for continuously looking for ways to give to those in need. Remington Gastropub is still serving food and drinks for takeout! Support this local small business and give Kristen a thumbs up for all the good she does!