94.9 WDKB and First National Bank presented this week's #HometownHero award to:
Joey Hager Moore & Denise Curran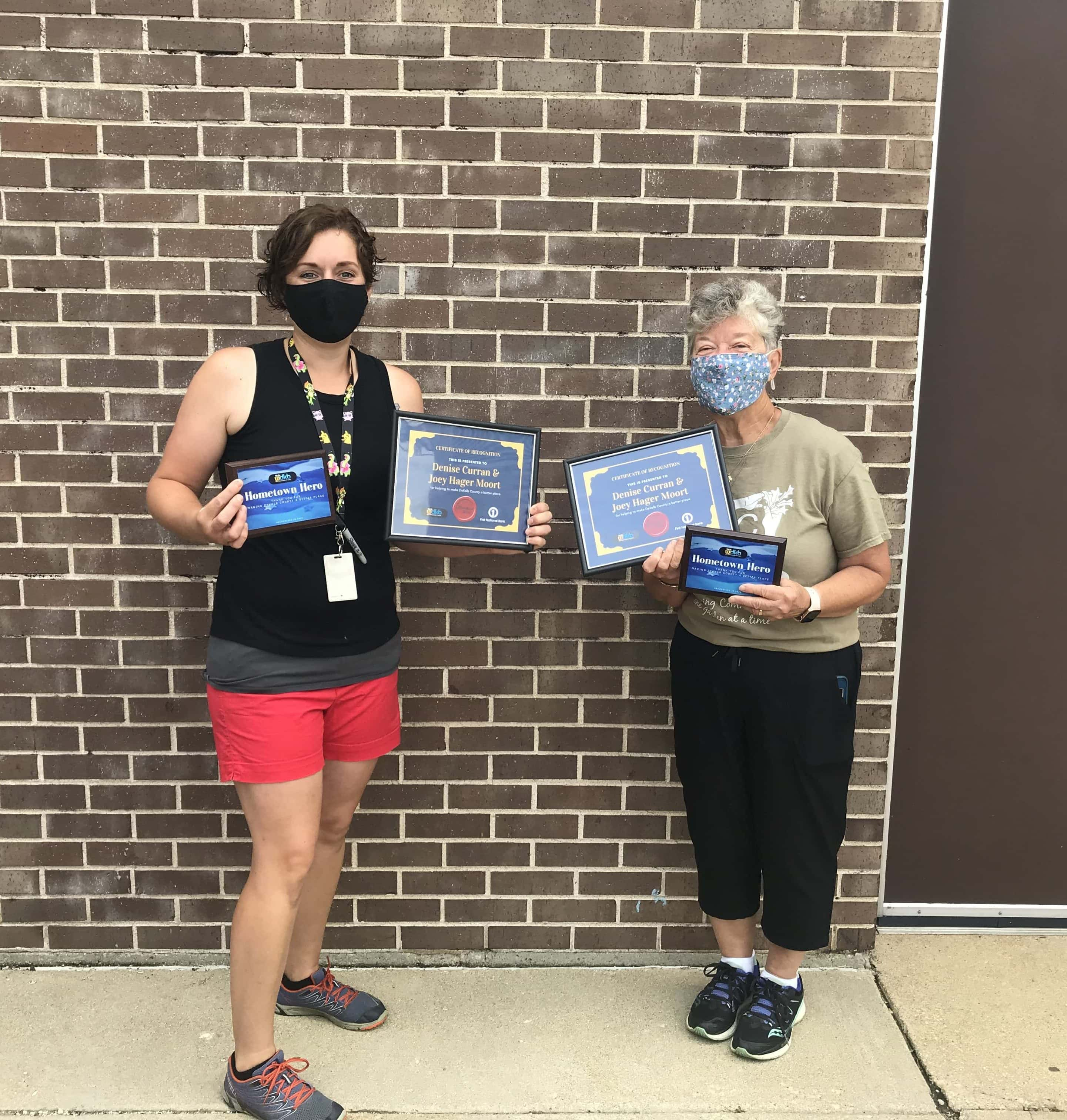 Thanks to Jackie in DeKalb for nominating Joey and Denise. She wrote:
Joey Hager Moore (with DeKalb County Community Gardens & Barb Food Mart) and Denise Curran (with DeKalb County ROE) have been absolute super-SHEroes in coordinating the USDA's Coronavirus Food Assistance Program food distributions in DeKalb and Sandwich. CFAP distributions occurred twice in June and twice in July. They both have engaged an army of dedicated volunteers to assist in these efforts. The CFAP program is a logistical Rubik's cube with so many elements involved in bringing these food distributions to our community…so many that are beyond Joey and Denise's control. In the face of these challenges, these two amazing community-minded individuals shift into crisis mode and figure out Plan B, Plan C, Plan D…whatever is needed to get this food to residents in need. And with genuine smiles on their lovely faces!
Thank you Joey and Denise for all you do to help families in need during these difficult times.