94.9 WDKB and T-Mobile presented this week's #HometownHero award to:
Jody Meerdink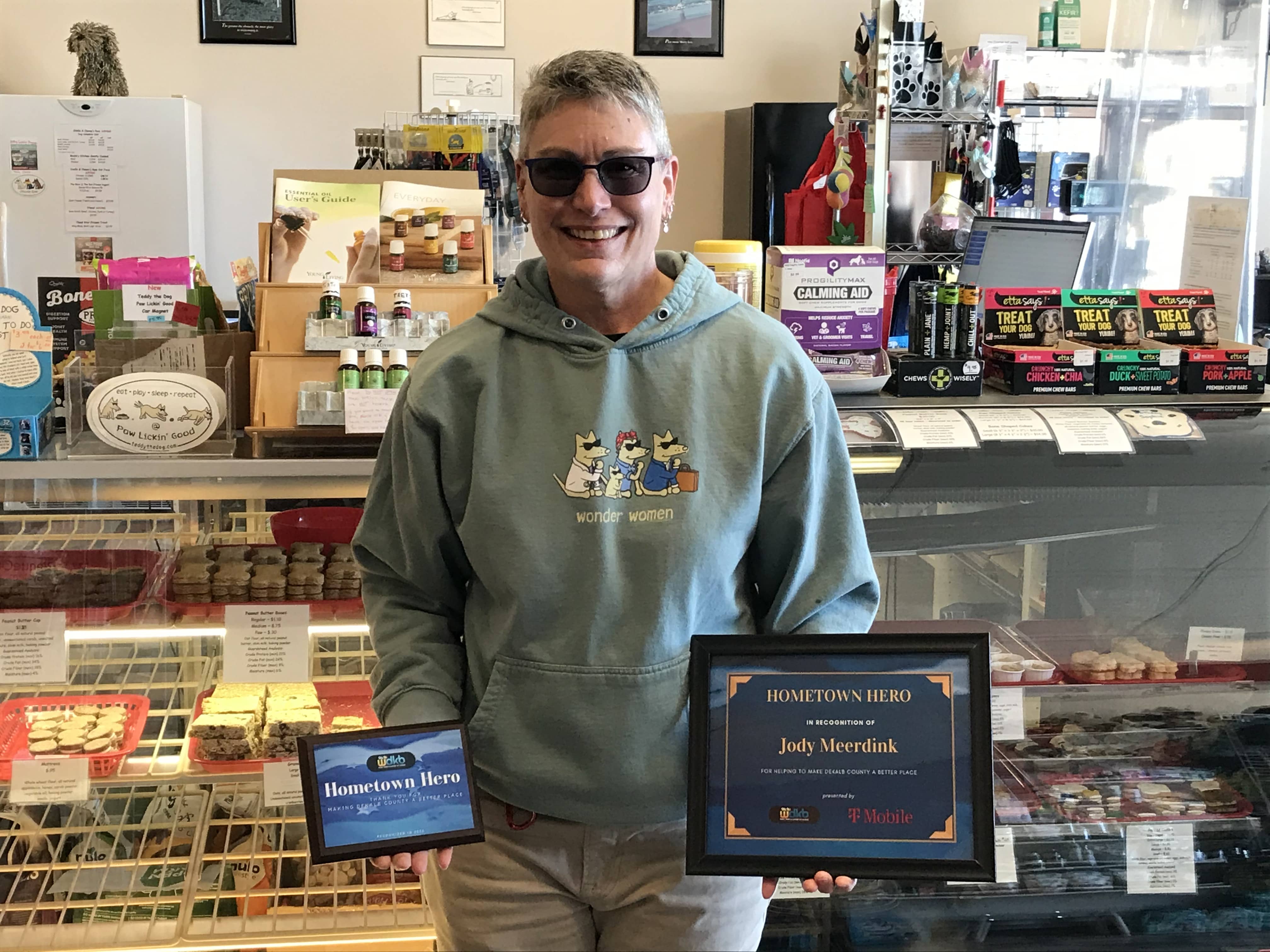 Jody is the owner of Paw Lickin' Good in Sycamore. She was recently inspired to build and install a new community closet in front of her store which is available for anyone to drop off cold weather essentials or to take what you need. In less than a month, the community closet has grown to 3 storage units full of new or gently used coats, hats, scarves, gloves, blankets, boots, and more!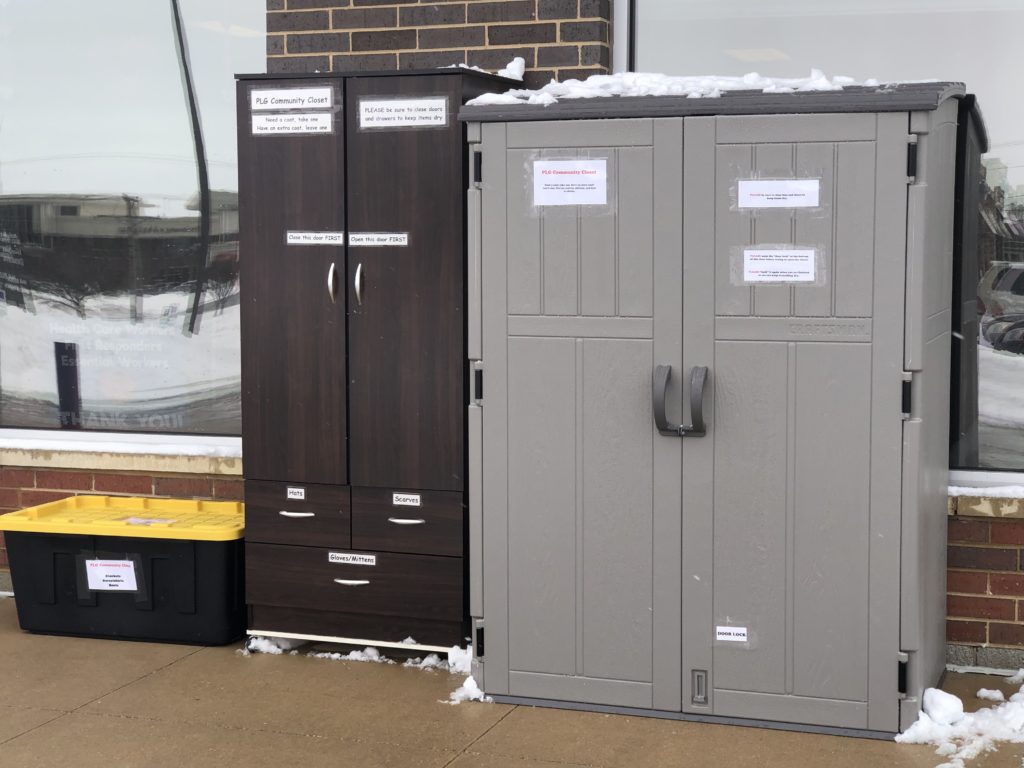 Jody has such a big heart and a big soft spot for animals. She opened Paw Lickin Good 15 years ago wanting to share her passion for pets with others. Through the store's annual PawFest anniversary celebration, she has raised over $25,000 to support area rescues like Tails Humane Society and Raven's Husky Haven. Jody even agreed to shave her hair into rainbow colored fins during PawFest last year! She also donates food towards these organizations regularly and she encourages her customers to do the same, leaving donation boxes at her store-front entrance or by offering discounts and incentives for those who donate.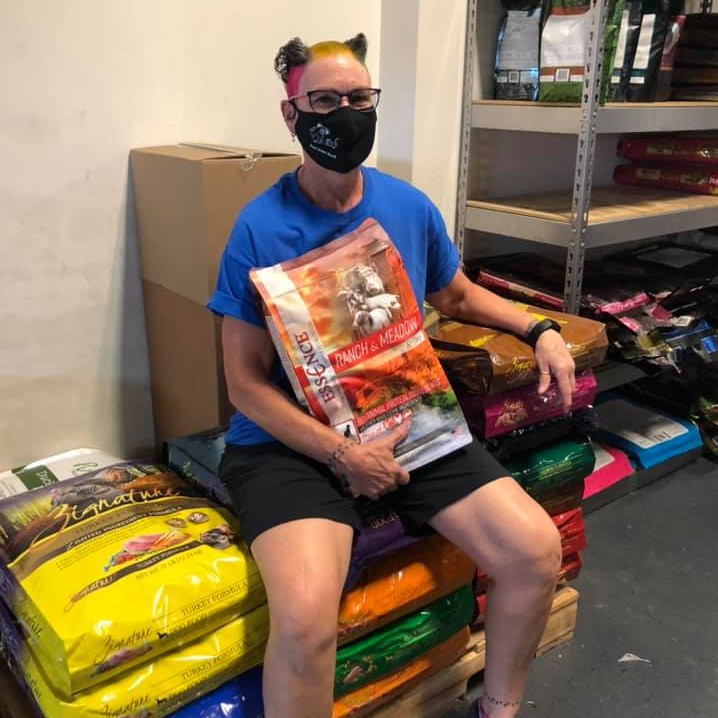 To go along with her big heart …is her big brain! Jody has a PhD in Psychology, she is a 7-year certified dog trainer, and she is always doing research and taking courses to keep up with the latest scientific developments in pet nutrition. She truly goes above and beyond to look out for the health and well-being of animals, providing the highest quality products that customers can trust to give to their pets.
And she bakes! Jody worked her way through grad school by baking at a restaurant for 4 years. She took that experience and turned it into the Paw Lickin Good in-store bakery! She personally bakes fresh and healthy pet treats every week, even making custom celebration cakes, giving pet owners even more opportunity to love on their pets.
Jody is always looking for ways to share her heart with the community, whether they have two legs or four! She is an inspiring small business owner that we are proud to recognize as a Hometown Hero!