94.9 WDKB and First National Bank presented this week's #HometownHero award to:
Jeremy Stine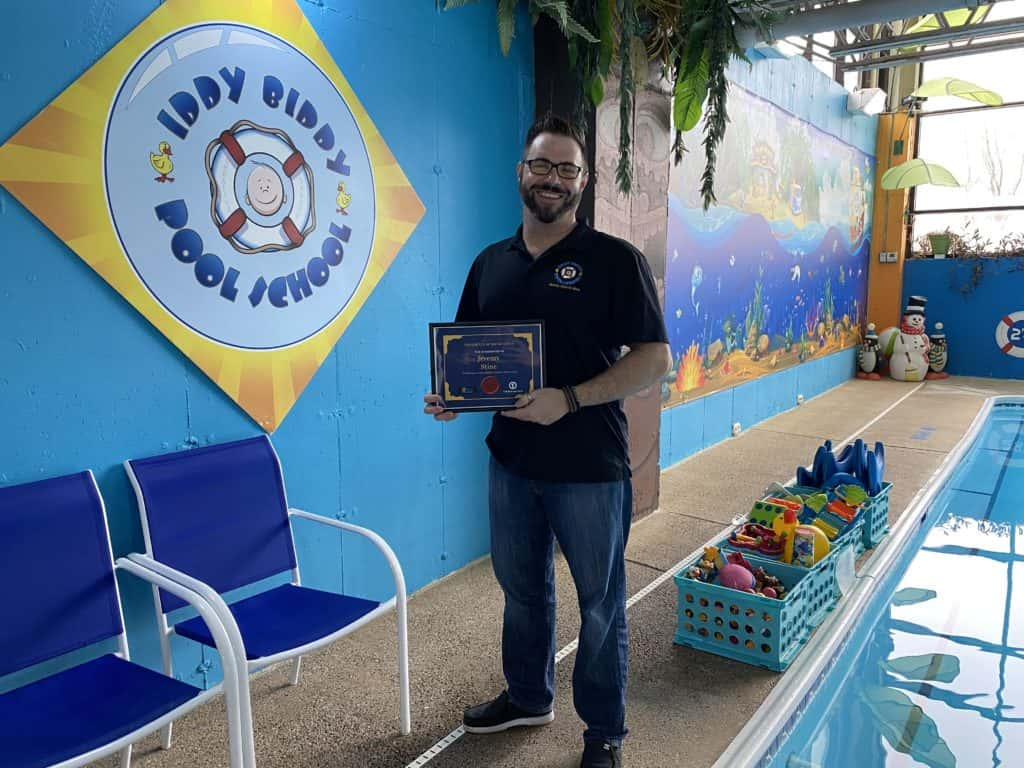 Jeremy was nominated by Dawn in DeKalb. She wrote: Jeremy and his Iddy Biddy Pool School have been the force behind the Killer Whales Special Olympic Swim Team for years. Jeremy and his staff of assistant and individual coaches volunteer their time every Sunday morning and at all meets for months leading up to the Illinois Special Olympic Summer Games held in June. The success of the athletes can be contributed to their hard work and the guidance of these amazing volunteers! They not only make the practices enjoyable but push the athletes to achieve and be their best!
Congrats to the Killer Whales team which won first place for best costume and most donations for a team under 10 at the Polar Plunge for Special Olympics this year!
Jeremy founded the Iddy Biddy Pool School in 2001 with a focus on teaching swim lessons to infant, preschool, and special needs swimmers. He cares incredibly for the success and well-being of his students and goes the extra mile to give them the best experience possible. His lessons take place in warm water with certified teachers and small class sizes so that kids can relax, focus and have fun!
Thanks Jeremy for providing a quality educational experience for children and special needs swimmers in our community. Thanks for being so thoughtful in how you approach your swim lessons and for volunteering your time with these incredible Special Olympic athletes. Your efforts bring so much joy to their lives! We are happy to call you a #HometownHero!