94.9 WDKB and First National Bank are recognizing our Hometown Heroes! Each week, we will highlight First-Responders, Nurses, Teachers, Good Samaritans, and more for all they do in the places they live and work in DeKalb County & Northern Illinois. Our Hometown Hero this week is:
Jennifer Taylor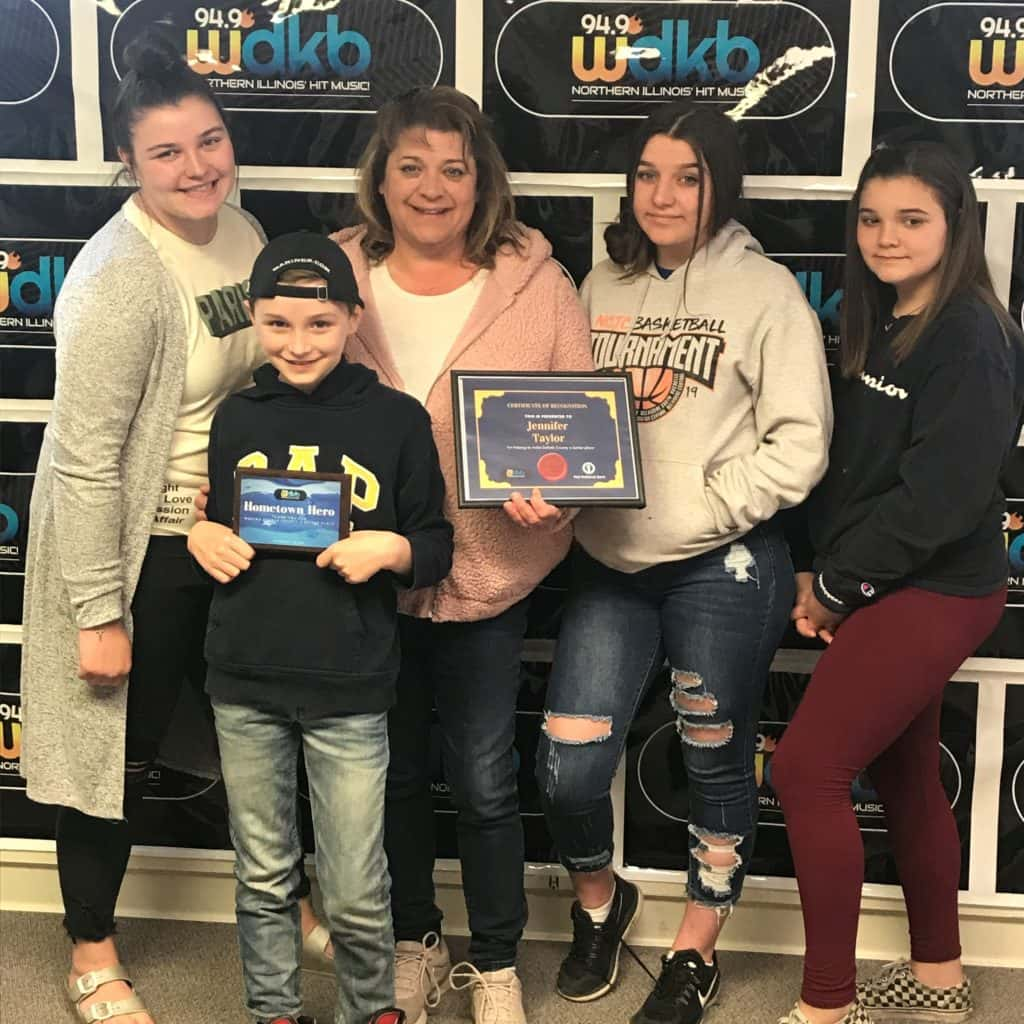 Inspired by a suggestion from one of her childhood friends (shout out to Jenny Dummer from Sycamore!), Jennifer has been making and donating headbands that help to protect the ears of healthcare workers from the friction of wearing medical masks all day. The headbands have buttons sewn onto the sides which hold up the masks. Her 5 kids, which range in age from 3rd grade to high school, have been eager to help and have turned the project into a family bonding experience. So far, they have made over 100 protective headbands which they have given to staff at Kish Hospital!
Jennifer has also been helping to raise money for two Littlejohn Elementary families that lost everything in an apartment fire a few weeks ago in the midst of this pandemic. Feeling the need to support them through this tragedy, she has launched a GoFundMe page to help them recover.
If you would like to help, we have shared a link to the fundraiser below. ALSO Jennifer has shared instructions on how to make these protective headbands for anyone that would like to join the sewing movement! You can also help by donating sewing supplies (like fabric, buttons, thread, etc.) so the Taylor family can continue to make as many ear savers as possible!
---
Instructions from Jennifer: 
The headbands are 39 inches long and 3 inches wide
Sew long sides, turn right side out, iron, sew ends then sew the buttons on
The buttons are 13 inches apart (medium to large buttons work the best)
On the circle knit headbands, fold in half so the seam is in the middle, then the buttons should be 6 cm from the ends
You can make ear savers with 8 inches of at least 1" ribbon
Fold in half so they are 4 inches apart
Iron and singe the ends of the ribbon so they do not fray
Sew buttons at the end
We also sew an X in the middle for extra support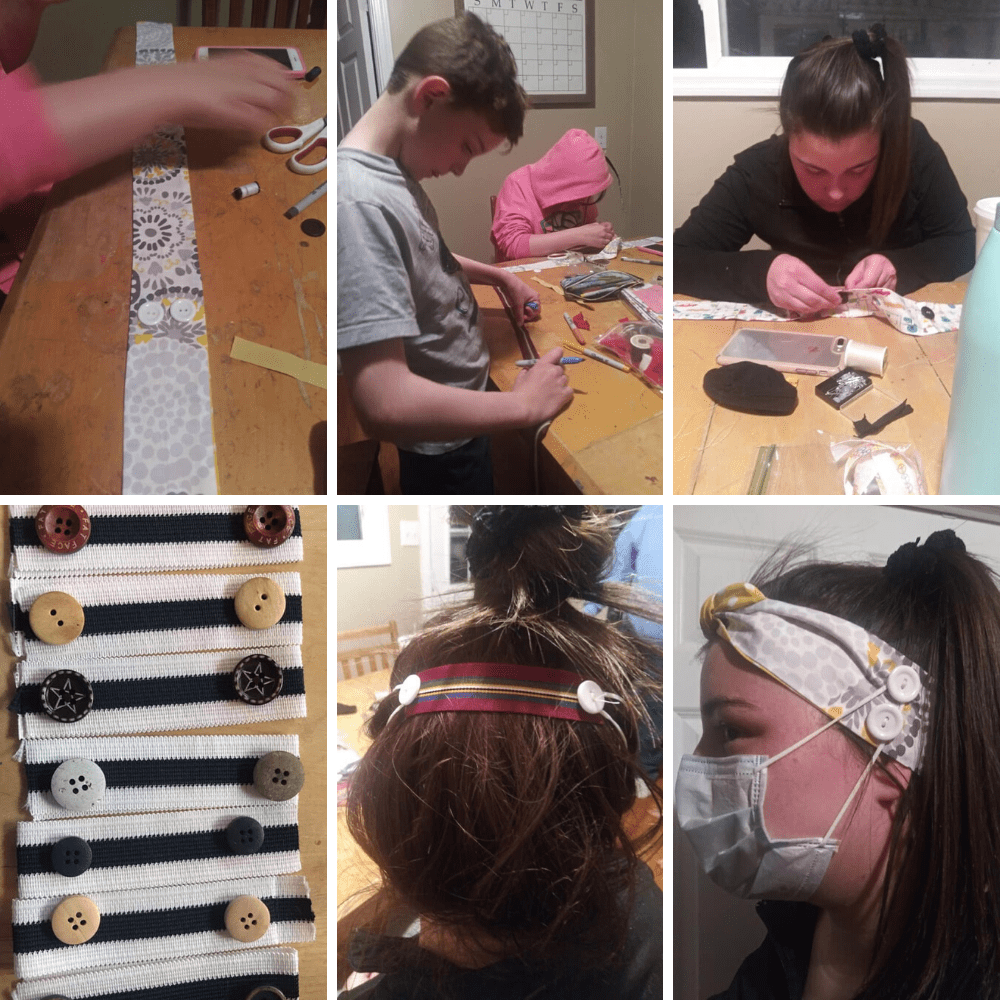 ---
Littlejohn Elementary Family Recovery Fundraiser: