94.9 WDKB and First National Bank presented this week's Hometown Hero award to:
Jeff Jossendal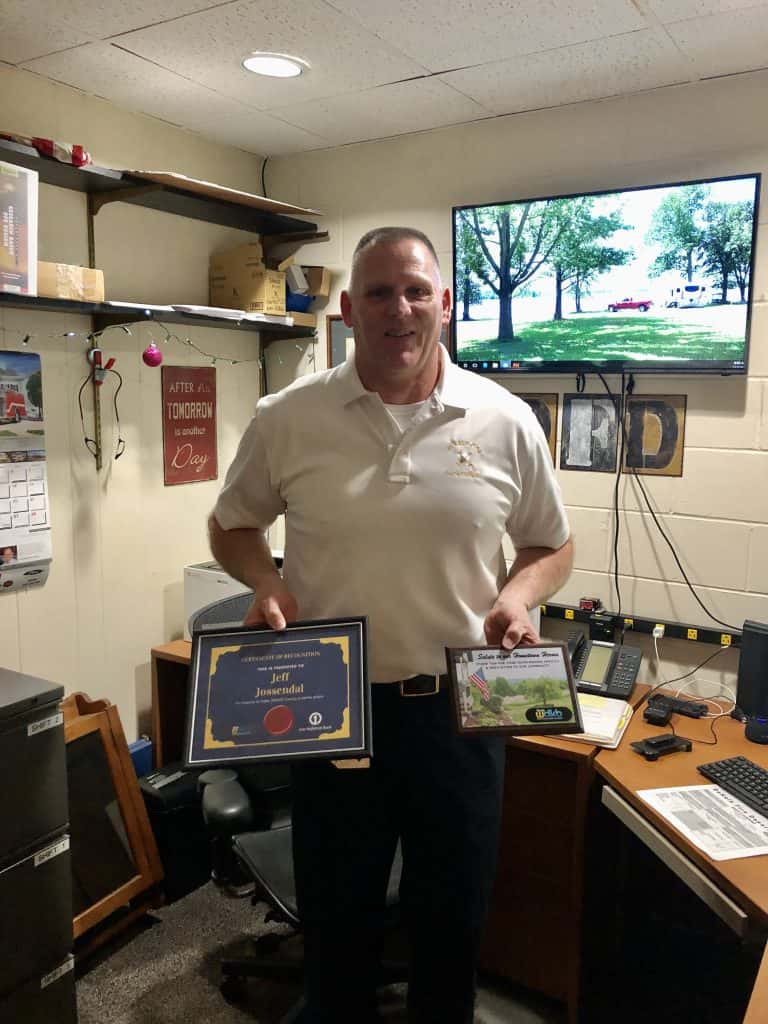 Jeff is a Battalion Chief at the DeKalb Fire Department. He was nominated by fireman Patrick Erikson and Jeff's wife Jennifer. They described Jeff as "a man of few words but sincere action. He puts his heart into everything he does, he is dedicated to that which matters, and he is fierce when you threaten something/someone he cares about. You will never find anyone more true than Jeff – loyalty is paramount to him – he sticks!"
Jeff is a Navy Veteran (where he served on the USS Shenandoah AD-44 & the USS Constellation CV-64 from 1983 – 1987). He joined the DeKalb Fire Department in 1994 where he has since risen to the rank of Battalion Chief. Jeff comes from a large family of active community members. His grandparents were farmers outside of Malta, both his grandfathers were volunteer firemen, while his mother ran EMS as a volunteer as well.
Thank you Jeff for your service in the Navy and for your many years with the DeKalb Fire Department. Your hard work and exceptional character are qualities everyone in this community can look up to and very worthy of being considered a Hometown Hero!