94.9 WDKB and First National Bank presented this week's #HometownHero award to:
Jeff Dobie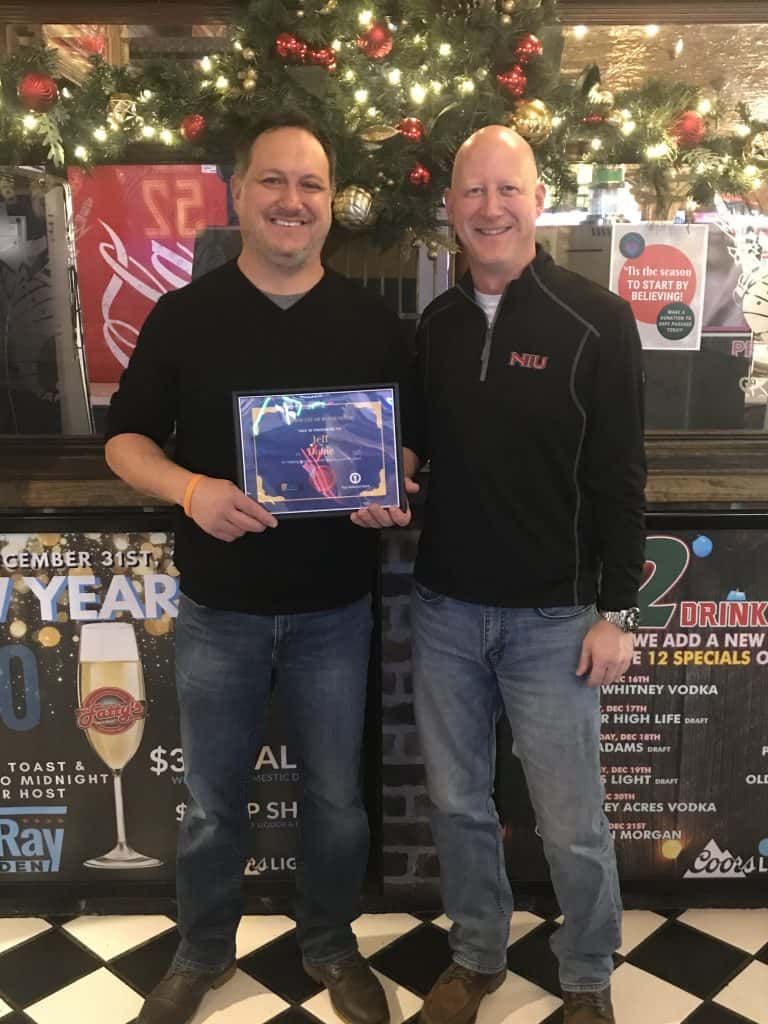 Jeff is the owner of Fatty's Pub & Grille in DeKalb which he opened in 1998. He has since grown the business to become a go-to destination for both locals and college students! While Jeff is a great facilitator of fun in the community, he is also a great contributor to many area organizations and charities.
After his own family was touched by cancer, Jeff became a champion for pediatric cancer research and hospitals such as St Baldrick's, Shriner's, Lurie's and St Jude's – helping to raise awareness and funds by participating in events such as 'Shave for the Brave.'
Jeff and the Fatty's team has also helped to organize the Huskies for Hope fundraiser which raises thousands of dollars every year for special education in DeKalb and Sycamore schools. Jeff has also worked with several area organizations such as Safe Passage, Firewatch Veterans Suicide Watch, the Newman Catholic Center, St Mary's School, NIU Greek organizations, area chambers, and breast cancer awareness groups to help host benefits and fundraisers to support their causes.
Thank you Jeff for providing a great space for the community to enjoy and for sharing your charitable nature with so many in DeKalb County and beyond!