94.9 WDKB and T-Mobile presented this week's #HometownHero award to:
Gwen & Wayne Yano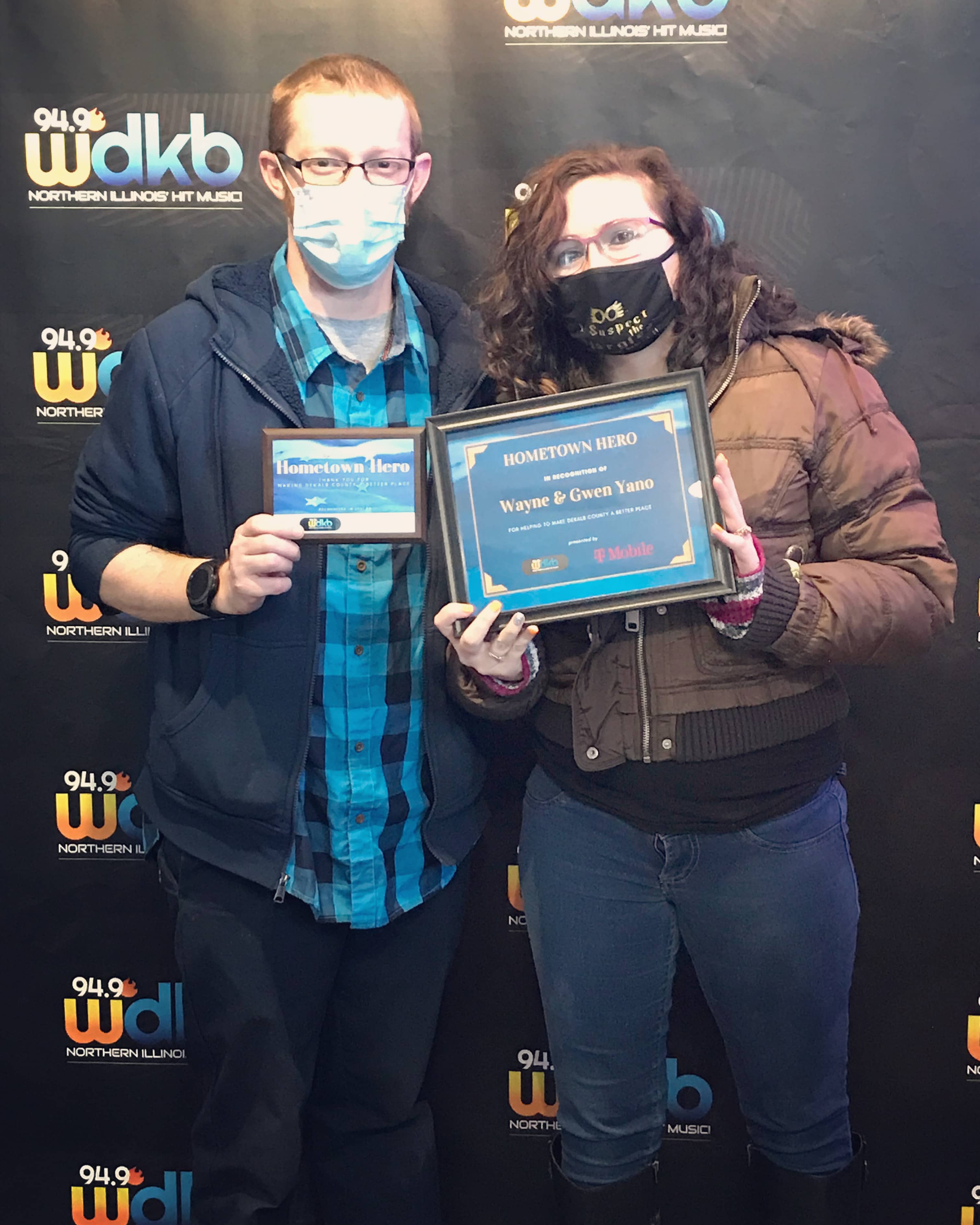 Thanks to Julie Bromeland in DeKalb for nominating Gwen & Wayne.
Gwen befriended her neighbor Grace by stopping to chat while out walking her dog. While chatting, Gwen learned that Grace has been shoveling her driveway and sidewalk by herself. Grace is 99 years old! So, Gwen told Grace she would be happy to shovel for her because someone her age shouldn't have to be out in the elements like that. All season long, Gwen and her husband Wayne have cleared Grace's driveway, for free, so that she can get out safely (she still drives and gets around well!) Grace will be celebrating her 100th birthday this May!
Thank you Gwen and Wayne for being such kind and thoughtful neighbors. People like you are what make DeKalb County a better place!