94.9 WDKB and First National Bank presented this week's #HometownHero Award to:
Tony & Emily Weeks, Ryan & Melissa Phillips and the Patrons of Flight Tasting Room & Bottle Shoppe in Yorkville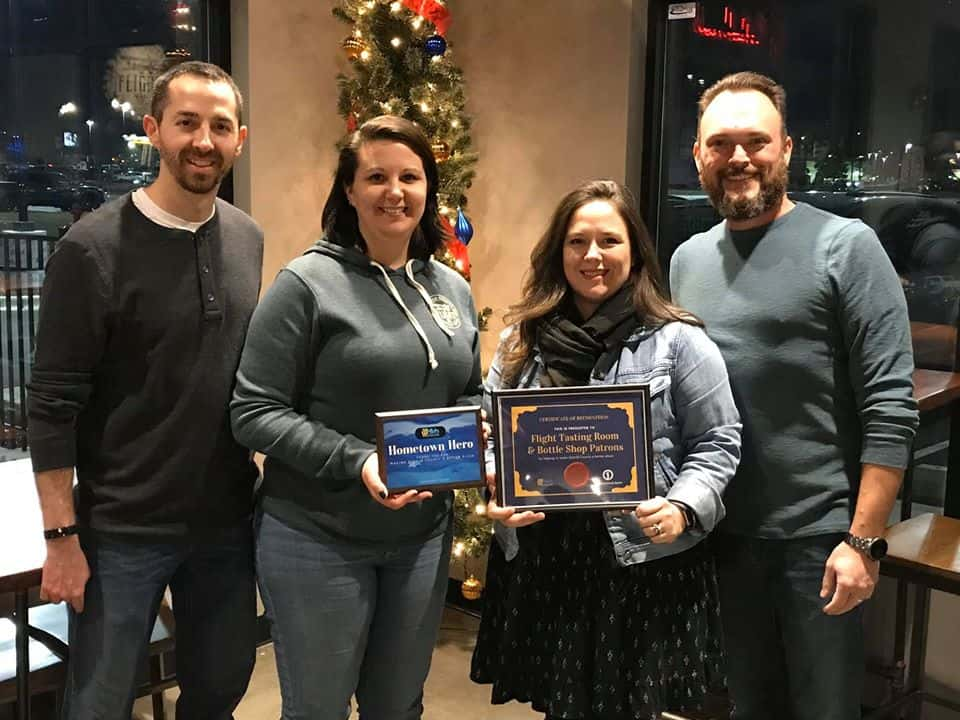 They recently presented the Open Door Rehab Center in Sandwich with a cash donation collected from patron tips throughout the month of November. The co-owners of Flight have chosen to shake up the traditional idea of tipping, paying their employees a living wage and inviting patrons to instead leave a gratuity that will be donated to their designated 'Charity of the Month.'
Thank you Tony, Emily, Ryan and Melissa for setting a great example of small business-ownership and for being so thoughtful in giving back to the community. And thank you to the generous Flight patrons that have helped to support support these local charities, organizations, and causes each and every month. Your actions help to make a huge difference in DeKalb County and Northern Illinois!