94.9 WDKB presented this week's #HometownHero award to:
Evan Conlon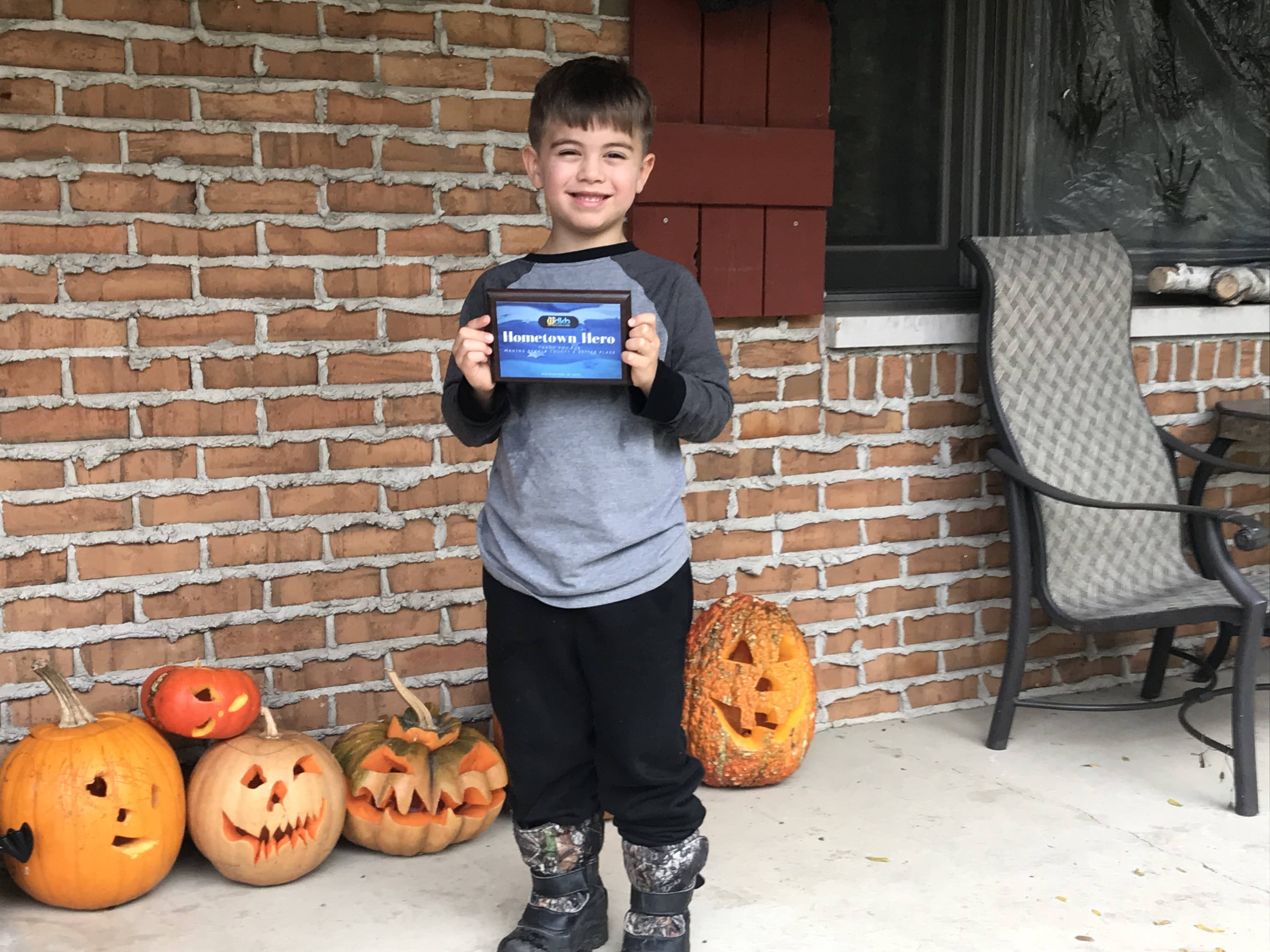 Thanks to Sarah Leoni in Sycamore for nominating Evan. She wrote: "My 5 1/2 year old nephew Evan is a hero because in the early morning last week, he looked outside and noticed that his elderly neighbor was lying in their garden. He quickly and calmly alerted his parents who then dialed 911. Evan's parents were then able to make sure their neighbor stayed safe and warm with blankets while they waited for emergency responders to arrive. Evan also got help from a neighbor, when directed to by his mother. No one knew how long the elderly woman had been lying outside in the cool damp garden, but with Evan's quick thinking and help, she has recovered well!"
We are so proud of you Evan!