94.9 WDKB and First National Bank presented this week's #HometownHero award to:
Earl Sullivan and the Sullivan Family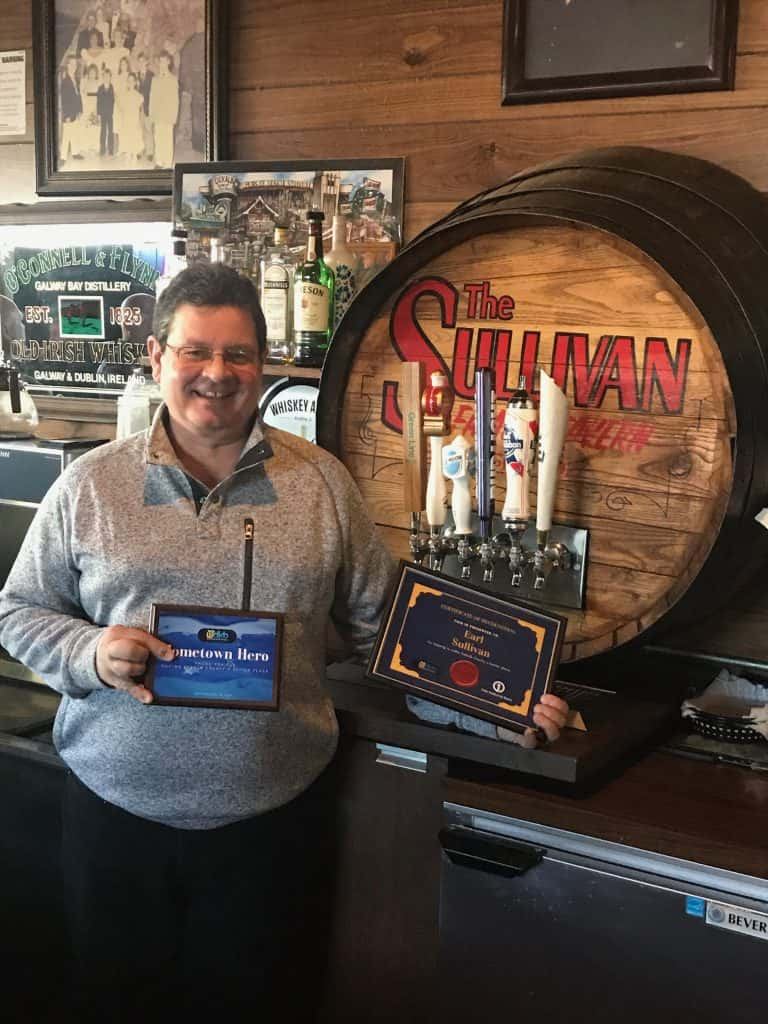 The Sullivan family are longtime area business owners that have been active community members since the 1920s! They opened Sullivan's Tavern in DeKalb in 1945 and it has remained a friendly, family-owned, hometown favorite for 75 years.
The Sullivans have long been active supporters of their community. They have supported countless softball, bowling and volleyball teams and were donors to the Kishwaukee College baseball program. You'll frequently find them sponsoring and participating in area golf outings and they are always eager to host fundraisers and events to support area groups and organizations like St. Mary's School, DeKalb High School, the DeKalb Park District, the DeKalb Police and Fire Departments and the City of DeKalb.
Thank you Sullivan Family for all you've done for the community throughout your many years in DeKalb County! Thank you for making all feel welcomed at Sullivan's Tavern, whether it be with a smile and a quick hello or a hearty handshake and conversation. And thank you for continuing to provide a meeting place rich with area history that friends and family can easily enjoy. Families and businesses like yours really do help to make DeKalb County a better place!