94.9 WDKB and First National Bank presented this week's #HometownHero award to:
Detective Menelek Shaw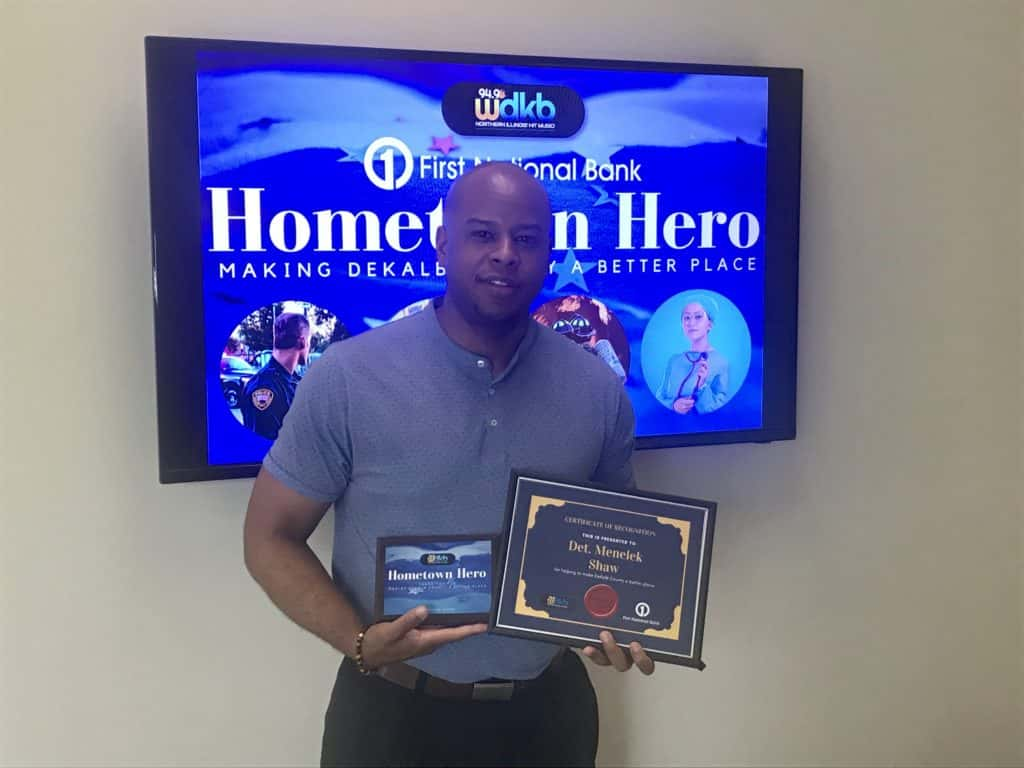 Detective Shaw is with the NIU Department of Police and Public Safety. He is a DeKalb native that has overcome several challenges in his life and is constantly looking for ways to build bridges in the community. He started out as a Patrol Officer with the NIU Police Department and has worked his way through the ranks to become a Detective and is now a 13 year veteran of law enforcement.
Detective Shaw has spent countless hours working with youth organizations, high school athletes, the Black Student Union and more, in an effort to build relationships between kids, their families, and the local police departments. He spends a lot of time on the streets looking for ways to connect with DeKalb's youth, providing them with guidance in hopes of steering them away from any unfortunate paths. His vision for law enforcement is to be "Peace Officers" for the community.