94.9 WDKB and First National Bank are proud to honor this week's Hometown Hero:
DeKalb County Community Gardens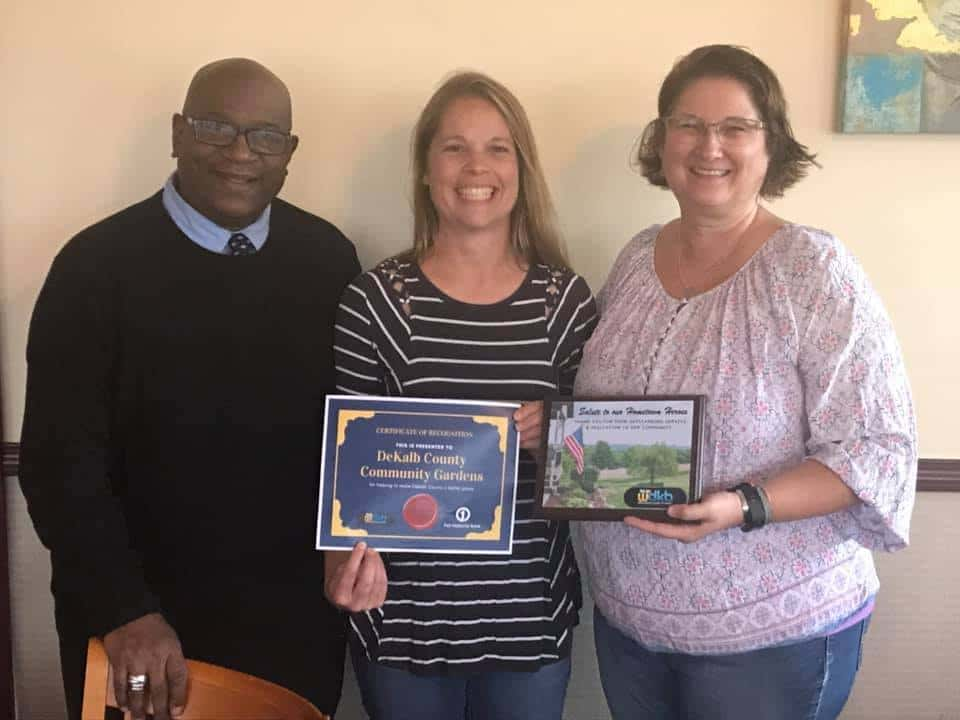 With over 50 gardens, DCCG grows thousands of pounds of vegetables each year for DeKalb County individuals and families in need. They responded immediately to assist the families affected by the recent DeKalb and Sycamore apartment fires and continue to work with Family Service Agency to provide fresh food for all the fire victims. DCCG can be found helping people all around the county in their pop-up pantries – the Grow Mobiles! To date, the Grow-Mobile has served nearly 275,000 pounds of food to over 20,000 families! DCCG also provides work for special needs adults through their Walnut Grove Vocational Farm. The program gives them a fun and healthy opportunity to be outdoors, while empowering them to engage with and contribute to their community. In just one year, Walnut Grove provided training and farming experiences for 98 special needs adults; several of them have already found employment on a working produce farm! DCCG continues to find new ways to help the community and are currently working on opening a Community Education & Food Center in Genoa! Thank you DeKalb County Community Gardens for helping to make DeKalb County a better place!